Living in the Shadow
As the youngest of four, freshman Camden Beebe is used to living in the shadows, but he thinks it's an opportunity rather than something holding him back.
His three older brothers all have significant accomplishments. Cooper, plays football at Kansas State University, Colton graduated from and played football at the University of Minnesota, and Colin attended Kansas State University.
"I do believe that my parents treat me different, but in a good way. Just because I have older role models and I am expected to know more and act in a more mature way," Beebe said. "They do compare me to my brothers to try and motivate me to be as good as or better than them."
Freshman Lilly Ladish agrees with Beebe, and said she feels she has to live up to the legacy her older brother, Scott Ladish, left at Piper. Scott was homecoming king, involved in band and theatre and Student Council President.
"It is only sometimes when I feel pressured to be as good as Scott and follow in his footsteps," Ladish said. "I know my parents expect the best from me, and with Scott being very well known at Piper High School, they hope I am the same way or close to it."
Unlike Beebe and Ladish, senior Martha Wolf puts pressure on herself to be as great as her older sister, Maggie Wolf.  Maggie was valedictorian, got a near perfect score on the ACT and participated in multiple  musicals and plays.
"I absolutely feel pressure from my sister being the smartest person I know, she's basically a genius and I can't compare to her, but I still try my best," Wolf said.
Wolf said her parents don't pressure her to live up to her sister's expectations, and treat her differently than they did her older sister.
"My parents treat me differently than my sister, whether they realize it or not," Wolf said. "My parents, thankfully, don't compare me to my sister, but I do feel like I do myself."
However, Wolf does feel pressure from adults or teachers who did know her sister as well.
"I do feel like people put higher expectations on me because they know my sister, but that's mainly adults," Wolf said.
Although students feel pressure to live up to expectations set by older siblings, they are still different.
"Yes, I do feel pressure to be as good as or better than my brothers, but at the end of the day I am who I am, and I strive to be the best person and student athlete I can be," Beebe said.
About the Writer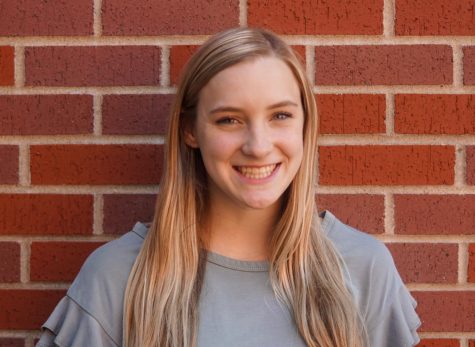 Morgan Haworth, Print Editor
Morgan Haworth is a senior at Piper High School and she has been on staff for two and a half years. This year Haworth is the Print Editor. Haworth has...