Cheer team brings home third place from state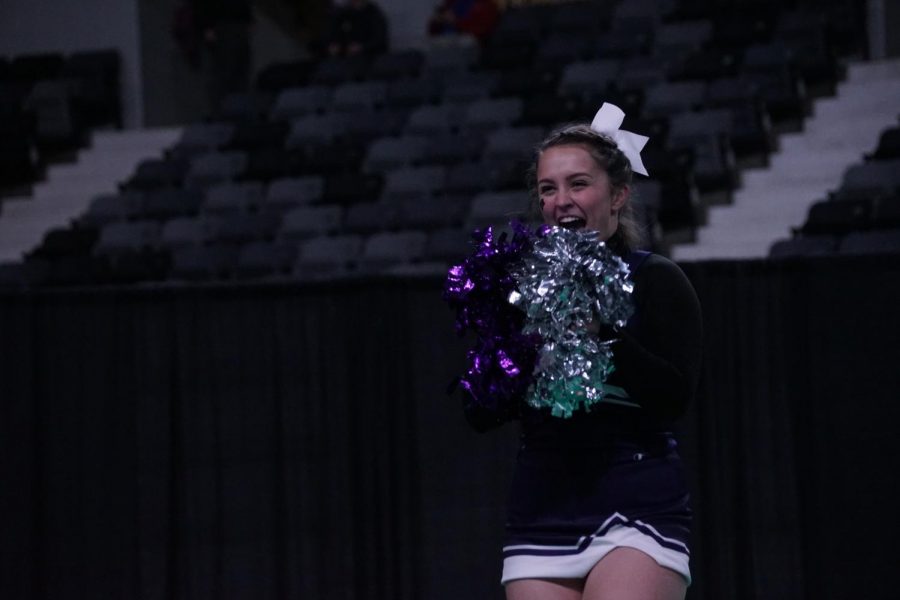 With lots of anticipation and preparation, the Piper cheer team stepped on the mat for their first event at KSHSAA cheer state. The anticipation for this year was high considering the team's past win at state. Coach Morgan Kolenda was excited about the potential of her new team and the opportunity to compete again. 
"I didn't feel much pressure," said Kolenda. "I came into a program that's successful, and it'll continue to be successful under my watch. Every year will be different. You've got new faces, new talents, new skill sets, and new expectations. …I've coached cheer for a long time. If anything I was more confident than I've ever been coming into a coaching position."
 The nerves were high before the team performed, but the feeling, while performing, is like no other described senior Evelyn Turney. 
 "It is nerve-racking but exciting," said Turney. "Once you hear the buzzer, or them calling your school name it's so fun running to the floor and looking up to see everyone cheering for you."
  After performing the band chant, fight song and crowd leading, the PHS cheer team discovered that they made finals. In-between that announcement the team had 30 minutes to apply the corrections the judges made before finals. This caused stress for some team members because their motions and spots had been changed. 
"We had to change our formation for the band chant and fight song which resulted in some people having to change their motions and ripples," said Turney. "We were definitely still excited but we weren't as confident because of all the changes." 
At awards the team discovered they placed third out of the six teams that made it into the final rounds. Overall the PHS cheer team competed against 19 different teams from across Kansas. Emotions were mixed from the team members but most were extremely proud of their team. 
"If everyone gave their 100% then I'm genuinely happy with our placement," said junior Taylor Sims. "The other teams were amazing and you can't win them all."
Kolenda was also extremely proud of the team. 
"Coach Gaster and I had goosebumps from their performances," said Kolenda. "They know when to show up. They know when to perform, and they did exactly that. …Our girls showed up. They worked their tails and you could tell that each time they walked off the mat after a performance." 
This year at state taught sophomore Kaycee Scott an important lesson. 
"Through this, I learned, just because you got first last year doesn't mean you'll get it the next year or the year after that," said Scott "You just have to keep trying and giving it your all."
About the Contributors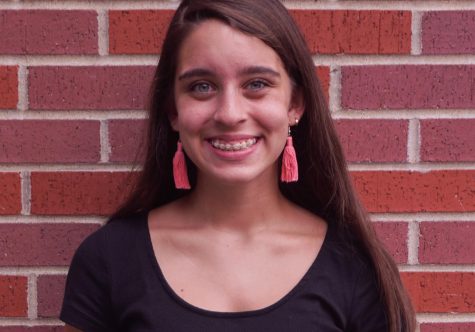 Audrey Menzies, Staff Writer
Audrey Menzies is a sophomore at Piper High school and it is her first year on staff. Menzies is a part of the Piper Dance team, FCCLA, and Prayer Warriors....