Misogyny, Racism, and More Appear in 2020 Golden Globes
There is one thing that stars Ingrid Bergman, Walt Disney, Barbara Streisand, and Brad Pitt all have in common: they've all won a Golden Globe Award.
 Created in 1944 by the Hollywood Foreign Press Association, the Golden Globe Awards have been captivating audiences for around 75 years. 
According to their website, the Golden Globes started as an "informal ceremony at 20th Century Fox." Others argue that while this is true, it also hasn't changed coming into the new decade.
 The Golden Globes promote sexism, racism, and everything in between. While they have become increasingly better about the topic in recent years, the awards show seems to have slipped back into its old habits of scorning women, people of color, and members of the LGBTQ+ community.
 No females were nominated for best director, best screenplay, or either best motion picture categories for the 2020 awards. This comes despite female domination within the box office. With movies such as "Captain Marvel," "Frozen II," "Hustlers," and "Little Women" being extremely high-grossing movies in 2019.
 Only one female director has won in 75 years of Golden Globes Awards; Kathryn Bigelow for "The Hurt Locker".
It seems that in a world that is becoming progressively more and more equal with each passing day, the Hollywood Foreign Press Association refuses to catch up.
Similar instances of inequality have occurred in awards shows such as The Oscars. In 2016, all nominees for top and supporting acting awards were white.
Despite the blatant lack of inclusivity, stars seem to take no issue with fighting for what they believe in. In the case of the 2016 Oscars, actors such as Will and Jada Pinkett Smith protested using the hashtag #OscarsSoWhite. 
Many actors over the years have stood up for their beliefs in awards shows around the nation. As we continue into a new decade, it is important to reflect on the progress we have made. 
While the past held great and life-changing moments, it also held horrible acts of dehumanization. Hopefully, stars continue to do what they do best and protest for what they know is right.
About the Writer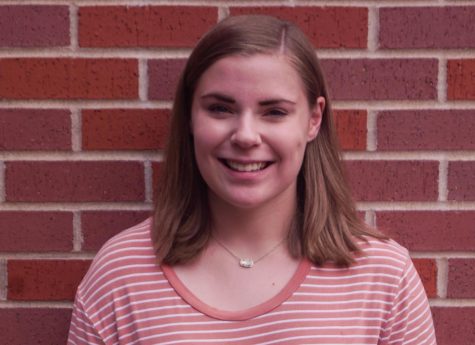 Caroline Zimmerman, Staff Writer
Caroline Zimmerman is a senior at Piper High school. This is her first year on staff and is a staff writer. Zimmerman participates theater, Speech and...