"YOU" season two lives up to expectations
*This story may contain spoilers to the TV series "YOU"*
Season two of Netflix's hit TV series, "YOU", came out on Dec. 26, consisting of ten new episodes just as twisted as season one. Again, we have main character Joe Goldberg, played by Penn Badgley, willing to do anything for his new love interests, Love Quinn, played by Victoria Pedretti. 
In season two, Joe struggles to become a better person. He tries to find a way out of the situations he gets into, rather than just murder. In the first season, Goldberg kills four people for his love, Beck. In the second season we see him improve by only killing two people for Quinn because of the circumstances he was under. 
Goldberg again, blew me away with his performance. How he manages to capture fear, love, and attraction all in one confuses me. Similarly to the show, he manipulates people to do what he wants, and he manipulates the audience to be captured by his performance. 
A problem I had with the season two was that the main character's name was Love. I feel that is too on the nose and obvious. I've never met anyone named Love either, so I felt it was unrealistic. 
Towards the end of the season, they reveal Quinn is just as crazy as Goldburg. Quinn has killed people for the people she loves, including Goldberg's ex-girlfriend, Candance Stone, played by Ambyr Childers. Stone was there to warn Quinn that Goldberg was a murder, even tried to kill Stone. Little does Stone know,  Quinn is just as delusional as Goldberg. 
This leads me to my next problem I had with the show. Goldberg became a hypocrite once he found out Quinn was crazy. They're basically the same person, so for him to judge her for doing the exact thing he's been doing just seems wrong. Quinn wants love and affection, just like Goldberg wants from her. He's immediately turned off by her after he finds out the real her. Quinn accepted Goldberg for his flaws, so I think he should do the same. 
"YOU" season two was full of plot twists, murders, and love. It wowed me again just like season one. I hope to see it continue with season three, which should be coming out in April of 2021.
About the Writer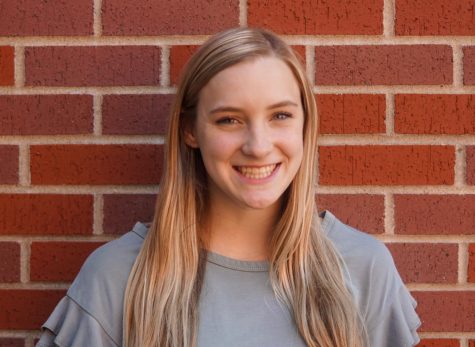 Morgan Haworth, Print Editor
Morgan Haworth is a senior at Piper High School and she has been on staff for two and a half years. This year Haworth is the Print Editor. Haworth has...