ACT changes aim to provide better experience for students
Beginning in September 2020, three new options will be available for students taking the ACT test. 
Students will soon be able to retake individual subjects of the test to improve scores without having to take the full test again. 
For some students, these changes will happen too late to impact their scores. For senior Ariana Textor, having options like this would have given her a better chance at higher scores. 
"Section retakes would've made test taking so much easier," Textor said. "You can just go in and take whatever test you need to take, and you're done. You're not exhausted by the time you get to it."
Along with section retakes, a new superscore will become available. This will show the highest possible composite score for students across all tests and sections taken. 
Students will also be given the chance to take the test online, which will result in faster results. While paper test results can take up to eight weeks to process, new online testing can provide results in two business days. 
With these changes being put in action, many students and teachers are confident a rise in scores will be seen. 
"I think the changes could help reduce the anxiety students experience when taking the test, especially the change relating to only re-taking certain sections," gifted teacher Teri Beashore siad. "I'm all for that."
Textor agreed, adding that superscoring can make a world of difference in composite scores. 
"I think the new changes will definitely make scores go up. If you superscore it usually increases your composite by a few points," Textor said. "Sometimes that's the difference between going to your dream school or a state school."  
As of now, no official statements have been made regarding the possible changing of college admissions due to the new superscoring. However, some speculate admissions requirements may become more challenging. 
"I'm waiting eagerly to see how colleges are going to respond to the changes.  Some universities already accept super scores, so others might join in," Beashore said. "My guess would be that universities will raise the requirements for acceptance to the university as well as scholarship eligibility.  They might also keep the requirements the same, but use the traditional composite score as opposed to the super scored composite."
According to ACT.org, changes were made to give students the opportunity to focus on themselves, with the success of all students in mind. 
"Students come first at ACT, and these groundbreaking new options will directly benefit them, providing more choices, and improved testing experience, and a better opportunity to showcase their readiness and reach their maximum potential," ACT commercial officer Suzana Delanghe said. "With these changes, ACT is evolving to meet students in the digital world in which they live. We want to do a better job of helping them succeed."
About the Writer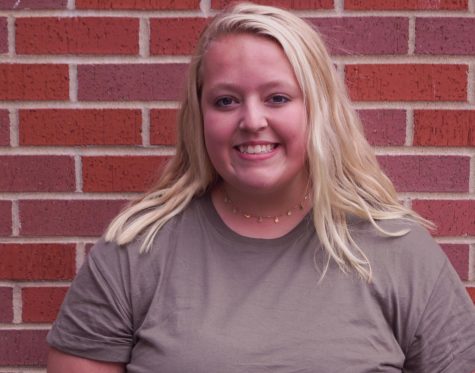 Megan Neal, Print Editor
Megan Neal is a senior at Piper High School. This is her third year on staff and is her first as print editor. Neal participates in Music-n-Motion, and...