More than a legacy: Remembering the Mamba and the man behind the legend
Kobe Bryant, the five-time NBA World Champion, and two-time Olympic gold medalist died this past Sunday, leaving behind three daughters and a wife. He and his 13-year-old daughter, Gianna Bryant were mortally wounded while commuting to her basketball game in a helicopter. 
Kobe decided to skip out on college and jump right into the league, making history as the youngest person to date to make an appearance in an NBA game at 18 years and two months. His career has made an imprint on the record books, only recently being passed by LeBron James on the all-time scoring list. Bryant has a long list of accolades to his name. Bryant won five NBA titles, winning Finals MVP in two of those. Bryant was an 18-time All-Star, 15 time All-NBA team, 11 of them being First team. Bryant also was recognized as an NBA All-Defensive team member 12 times in his career, nine of them being First team. He was a two-time scoring champion and is one of six players to ever average 35 points per game in a season. Bryant also won two gold medals while representing the United States in the Olympics. Bryant won his single MVP award in the 2008 season. Bryant is currently fourth in the all-time scoring ranks and has had one of the most successful careers in basketball history. 
But, he was more than a body on a basketball court or a face on our television set. He was a man. He was a husband, a father, a teammate, and an inspiration to many.
The "Mamba Mentality" became a lifestyle for so many people in and outside the world of athletics, including myself. This state of mind represented the tenacity, grit, and the determination to prevail in any situation; walking away knowing that you gave your everything. Day in and day out, Kobe gave his everything to his craft, eventually retiring a year after an Achilles tear. Bryant went out on top with a 60 point game in his final game.
After his time in the NBA, he said goodbye with his Oscar-winning short film, "Dear Basketball."
With his off the charts insight and intelligence on the game, he became a mentor to the next generations, primarily coaching his daughter's competitive team.
The legend of Kobe "Bean" Bryant lives on through all of us. Time is precious, and life is even more so. A true-life lived is not determined by the amount of money made, but by the people that are touched by your existence.
There is not a moving crew at a funeral; only people. When we go on, what is left is our memory. Kobe lives on as a champion as well as an inspiration to so many. Let his death not be a deterrent, let it be a call to action to carry on the Mamba Mentality.
As we walk this path of life, let us not only find ourselves, but also, the Mamba inside.
About the Contributor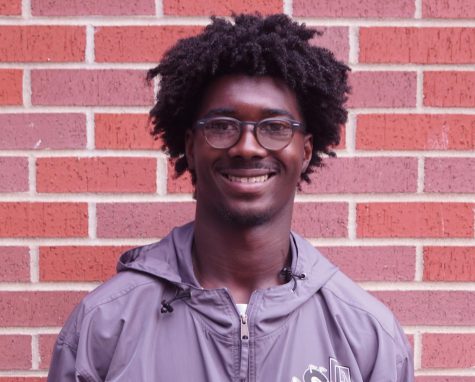 Miles Lockridge, Staff Writer
Miles Lockridge is a senior at Piper High school. This is his first year on staff and he is a staff writer. Lockridge is involved in football, soccer,...