Bleeding Kansas
The University of Kansas Jayhawks faced off against the Kansas State State Wildcats on January 21 for the Sunflower showdown. One of the greatest rivalries in college basketball. Kansas leads the series 198 – 94. Kansas went on a 31 game winning streak against them from 1994-2005.
In 1988, the year Kansas won the national title. The Jayhawks faced off against the Wildcats in the Elite 8 game to advance to the Final Four. Where the Kansas Jayhawks went on to win the title led by Wooden Player of the Year, Danny Manning. 
The Kansas Jayhawks have had a great amount of success. They have won five National Championships, they are one of three programs to win over 2,000 games, and have the record for the most consecutive conference titles won with 14.
Kansas State has had some success as well. In 1951 they went to the national championship game, but fell to Kentucky. They have reached the Final Four 4 times, Elite Eight 13 times, and the Sweet Sixteen 17 times.
When you are a player for either Kansas or Kansas State, when you step on the court you are leaving a legacy behind you for people to remember for the rest of their lives. 
On January 21, the rivalry got taken to the next step as Kansas was up 22 points with 5 seconds left dribbling out the time on the clock, but Kansas State's DaJuan Gordn had other plans as he stole the ball and went to make a layup to finish off the game. Silvio De Sousa the Power Forward for Kansas chased Gordon down and swatted his shot as time expired. De Sousa stepped over Gordon and after that the rest was history. Pushing and shoving began between the players from each team. James Love, redshirt junior at Kansas State, threw a few punches at Kansas players. Sophomore Silvio De Sousa picked up a chair and intended to swing it on a Kansas State player, but the chair was dropped and no harm was done.
The Police, coaches, and administration broke up the fight, and that was the end of the game. Silvio De Sousa got a 12 game suspension for his involvement, and Kansas player David McCormack got a two-game suspension for stomping on an opposing player. Kansas State's James Love got eight games for throwing punches, and DaJuan Gordon got two games.
The Rivalry is growing, and Kansas still has to play Kansas State again, except this time it will be in Manhattan on February 29, 2020.
About the Writer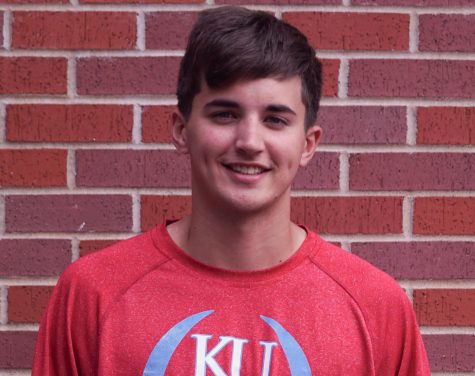 Tyren Shelley, Staff Writer
Tyren Shelley is a senior at Piper High school. This is his first year on staff and will be a staff writer. Shelley participates in basketball and golf....