Going one to one: Students share preferences
As classrooms and school work move online, the school district has begun the discussion of becoming one to one, a program where the schools provide each student with their own personal device.
While many schools across the nation have already put these programs into place, the Piper schools have fallen behind due to funding challenges. However, with the new bond issue passed in 2018, the district is hoping to move forward in the next few years.
"In the past, funding restrictions were the biggest hindrance.  We also had some infrastructure upgrades that needed to be done to support the increase in connected devices," said director of technology James Grogan. "Although there is still a lot of planning to be done, we are now at the point where moving to a one-to-one deployment is a real possibility."
Beginning with the high school, each student would be given their own personal device to use throughout the year. Over time, the program would expand to include the middle and elementary schools. It is currently undecided if the district will pay for the whole device, or if each student will have to pay a portion. Restrictions may be placed on the devices to prevent malware or other viruses, along with search filters that will apply whenever the device is used.
Grogan said he is currently exploring the options of many devices. However a Windows PC device has the most appeal so far.
"One of the great things about a Chromebook is how quick and reliable they are.  However, they aren't used as often in business environments," Grogan said. "Moving to a Windows PC will help to better prepare students for their life after graduation."
While all schools in the district have computers available to students throughout the day, there are not enough for each student to have one, and are not availibe for check-out after school hours. By moving to a one to one program, many students believe they would benefit.
"I don't personally have a computer or other device besides my phone to help me do homework, and it's not always the easiest to put in everything on your phone or to just do anything on your phone," said freshman Ayonna Davis. "It would have a greater impact because students could start and finish their homework during anytime because they have something to take home and bring to school and wouldn't have to worry about it not being enough Chromebooks for everybody or there not being a Chromebook cart in very classroom."
For English teacher Amber Buck, going one to one has its downfalls. At the district Buck previously taught at, the one to one program did have benefits, like students always having ways to type up essays or prompts for her classes. However, Buck believes the devices were more of a hindrance than a  help.
"There were so many negatives," Buck said. "Students would often forget to bring their computers and/or bring them but forget to charge them; students would use their computers to watch Netflix and be on social media more than using them for school work; they would damage the computers and/or transport them inappropriately. When students' computers were not charged, I didn't have enough plugs to help them charge them."
Buck prefers the traditional paper and pencil method of teaching, and believes her students learn best this way.
"Research shows that reading from paper and writing on paper has its benefits," Buck said. "I can often be heard telling my students, 'A tree died for your education. Please honor its sacrifice.'"
When Buck learned Piper was not one to one, she was excited for less distractions.
"I think that the system that Piper has right now is a good one," Buck said. "There are plenty of computers to use and the students' limited access to them helps students focus on the specific tasks at-hand without the distraction of yet another piece of technology."
Although there are still many factors yet to be decided, Grogan is confident that a one to one program is in the future. To insure a successful program, Grogan plans to put together a technology committee to assess the devices, and said student input will be vital.
"One thing we would like to see is consistent and up-to-date technology in the hands of the students," Grogan said. "One problem we've struggled with is having enough devices that are functional.  By moving to a one to one solution, and keeping those devices refreshed regularly, every student will have the same opportunities to learn and grow."
About the Contributors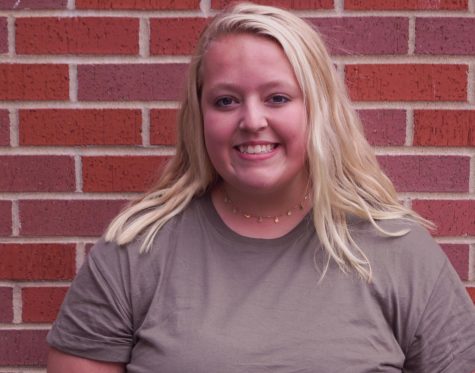 Megan Neal, Print Editor
Megan Neal is a senior at Piper High School. This is her third year on staff and is her first as print editor. Neal participates in Music-n-Motion, and...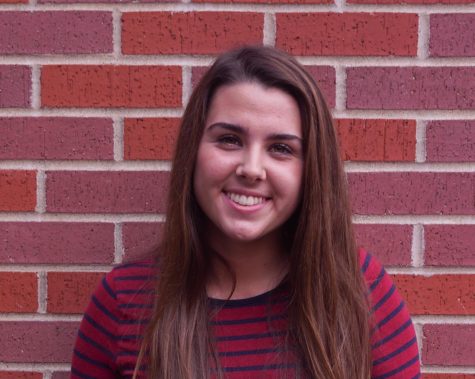 Lauren Pappert, Photo Editor
Lauren Pappert is a senior at Piper High School. Pappert is in her first year on staff and is the Photo Editor. Pappert also was a part of of the photojournalism...