Kansas Board of Regents to change college admission requirements
In early September 2019, the Kansas Board of Regents unanimously voted to change admission requirements that will allow more students to qualify for public state universities. 
According to US News, the board voted to eliminate the requirements of specific core classes in English, math and science courses. Along with this, class rank will no longer be used to determine acceptance. 
New standards are expected to allow 87% of Kansas high school graduates to be accepted into colleges such as Emporia State, Fort Hays and Pittsburg State University. Requirements for these schools will now be a 21 on the ACT, or a GPA of 2.25. 
Kansas State University will require an ACT score of 21 and a 3.25 GPA. The University of Kansas will no longer use curriculum requirements, but will still need an ACT score of 24 and a 3.0 GPA, or an ACT score of 21 with a 3.25 GPA. 
"I think some of the changes are positive. An ACT score can be a good predictor of a student's academic potential for college success, but it doesn't take into account a student's study habits, work ethic, or drive," said gifted teacher Teri Beashore. "Some students who struggle to get a 21 on the ACT might be excellent college students because they have good study skills and a commitment to academics.  Sometimes a student's grade point average illustrates this better than an ACT or SAT score. It's good that these types of students can now gain acceptance into the Kansas Regents Schools." 
Multiple education regulations will need to be altered before the new requirements are implemented, so it is currently unclear when they will take effect. 
Previously, completion of the Kansas college prep curriculum was required for admissions. This curriculum included specific courses in English, math, social science and natural science classes. Now, students will only need to complete 21 courses of their choice, with four being English credits, and three math, natural science or social science. 
"I'm glad they are taking away the specific class requirements because some people are not very good with certain subjects, so it gives them a choice to take more classes that interest them," said senior Martha Wolf. "It also, however, takes away that assured baseline knowledge that college freshman are expected to have, and will probably force college classes to be more encapsulating, or it would put some behind others. It is sort of bittersweet. "
According to Kansas Associate of School Boards member Mark Tallman, changes were made in order to add flexibility to student schedules. 
"One of the things we often hear about school redesign is you have to make sure you offer the courses (required) to get into college," Tallman said. "So if that's taken away, it's more flexible." 
However, concerns have arose surrounding the new laxity of requirements. 
"I know some of these rigorous courses aren't for everyone, but I'm a little concerned about Kansas dropping the requirement for the Regents schools simply because I don't want students to think that's the case for all colleges or universities," Beashore said. "I'd hate to see a student graduate from a Kansas school with no chemistry or physics, then not be admitted to an out of state or highly selective university. Students need to research colleges of interest to make sure they are meeting the requirements for those specific schools." 
Despite the new changes, Beashore encourages students to make sure they are keeping their future in mind when picking courses. 
"Regardless of the Kansas requirements, college-bound students need to make sure they take enough rigorous courses to prepare them for the type of coursework they will encounter in college," Beashore said. "Students should take a look at the curriculum guide on the college's website to see what is required there. Plan ahead and prepare yourself during high school so you won't struggle in college."
About the Contributor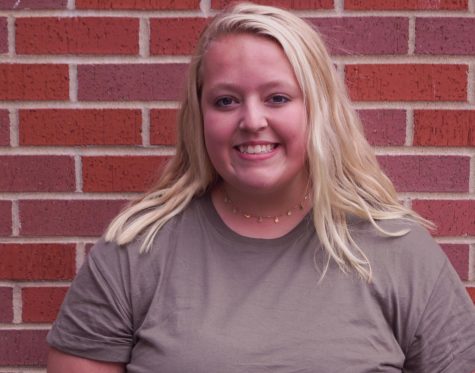 Megan Neal, Print Editor
Megan Neal is a senior at Piper High School. This is her third year on staff and is her first as print editor. Neal participates in Music-n-Motion, and...