Black Leaders of America promotes diversity in community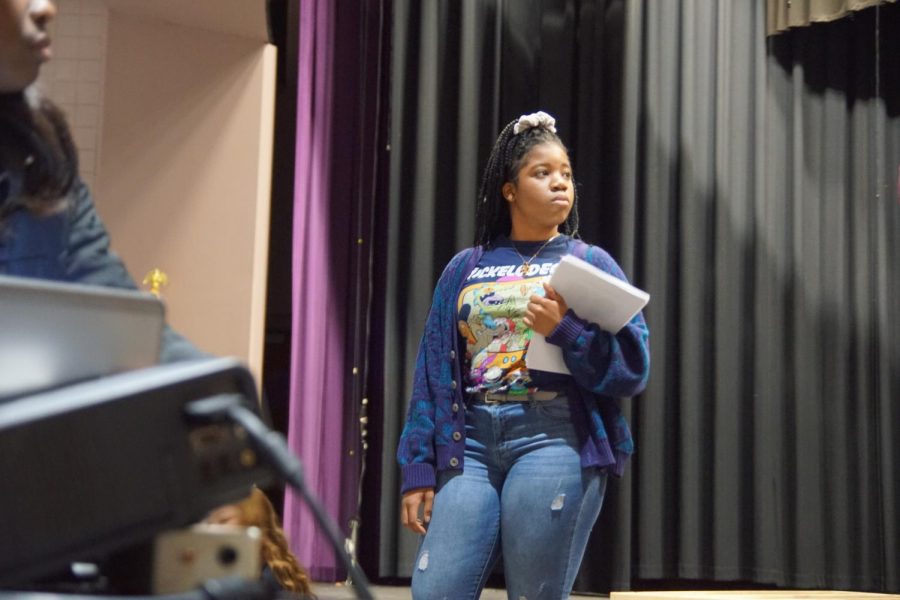 Black Leaders of America was started in 2016 by a large group of students including alumni Michelle Obiesie, Cara Bruce, Dee Lynch and former teacher Tasha Harris. The club was created to give black students a strong and unified voice, promote diversity and to bring attention to the many issues in the community. 
"BLA is a way for students to be heard and to bring a platform or awareness to issues plaguing the black community," said senior president Miles Lockridge. "Our voices need to be heard and show that we are here. We need to show that we not only have a seat at the table, but are also able to speak at the table." 
BLA aims to spread knowledge to students of all backgrounds about issues faced by members of the black community. 
"This organization is by no means limited to just the black community, but we strive to encourage students of all races to come together to discuss, understand, and be informed of issues that the black community faces," said junior Jennifer Obiesie. "In BLA, we educate our members on ways to deal with issues, take action on them and most importantly build leaders. It is a safe space for black students in our school to express their issues to people who understand or to people who want to learn and sympathize with those concerns. It is also about spreading awareness and bridging the gap between different communities."
English teacher and sponsor Amber Buck became involved in the club this year. For Buck, BLA is all about building leaders and supporting student success and inclusion. 
"Perception can sometimes create its own reality. By that, I mean that people outside of Piper might see Piper as less diverse than it actually is and people inside of Piper might isolate themselves based on race and or misunderstand each other because of racial and cultural differences," Buck said. "BLA aims to increase overall inclusion via cultural, educational, and social initiatives. Knowledge is power."
BLA meets twice a month in the auditorium. Meetings are focused around games like Jeopardy and karaoke in order to create a fun and safe environment for all students. 
"I want to make the meetings more and more creative as we go on so people are excited to go," said junior Taylor Sims. "My goals for next year are to up our attendance, and to emphasize the fact that BLA is not just for our black student body. We consistently have non people of color that come to the meetings and I think they can back me up on that one, that these meetings are so inclusive." 
One of the main focuses of the club this year is getting the name out there in order to build a strong foundation to continue growth in the upcoming years. However, BLA also has a goal of giving back to the community and building strong leadership. 
"We had a volunteering project before Thanksgiving where we packed cars full of food to donate to families and made over 200 baskets to give away to families in need as well as a jelly drive where we were able to donate even more food," Lockridge said. "We also sent students to a leadership conference at KU. We all go to workshops and talk about growing up being black in America, and being black while going to a predominantly white institution." 
BLA hopes to give a unified voice for all black students. Members agree that since the creation of BLA, racial injustices that have flooded the community have been dealt with better. 
"Every event with BLA is so special to me, but my favorite thing I've done was participate in the silent sit in my freshman year," Sims said. "I hated the reason we had to do that, but it was such a bonding experience for everyone in BLA. We all collaborated together and actually protested against the things that were going on in our school. That's why BLA is so important, because if we weren't there no action would have been taken."
While attendance in the club has grown exponentially since its creation, members agree there is still room to grow. 
"Everyone is welcome to join," Obiesie said. "As much as it is named Black Leaders of America, we aim to educate everyone on black culture. BLA is open to everyone. Please don't be afraid to come and learn something new. We welcome everyone with open arms." 
Lockridge agreed, and hopes that BLA is able to continue spreading knowledge throughout the school as well as the community. 
"Absolutely everyone is welcome in BLA, don't let the black in the name scare you," Lockridge said. "However, it is a group for people of color to have their voices be heard. While that is nothing against non-people of color, it is to inform these people more than for them. We would love to have everyone here and an open dialogue about issues in our communities. It's just a fun, family environment, we have a really good time. I'm really proud of everything we have done so far."
About the Contributors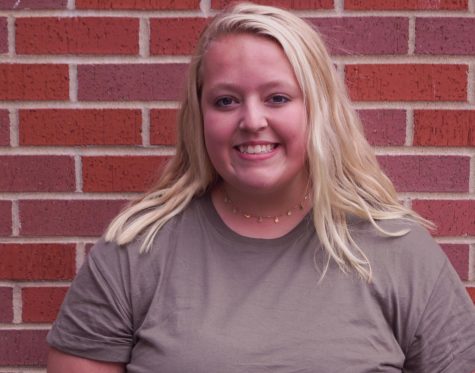 Megan Neal, Print Editor
Megan Neal is a senior at Piper High School. This is her third year on staff and is her first as print editor. Neal participates in Music-n-Motion, and...