After months of debating, Shawnee Mission School District teacher negotiations are at a standstill
On February 10, 2020, Amanda Coffman, a teacher at Indian Woods Middle School in Shawnee Mission, resigned at a board of education meeting due to failed negotiations over teaching contracts within the school district.
"We're lucky to have a lot of support here," said English teacher Taylore Weitner. "Administration is awesome, it's been great. But if you don't have that support I feel like that would be very difficult."
Teachers in the Shawnee Mission School District have been pushing the Board of Education for an additional pay raise due to additional state funding being received by the district, according to 41 Action News.
"My aunt moved to SMSD and lost five years of teaching and she still made $15,000 more a year in that district," said junior Brooke Reese.
41 Action News reports negotiations reached a standstill after teachers refused a 1% pay raise.
"As the economy gets worse for the individual and salaries don't increase to offset this change, it's natural that you will have people speak up for themselves," said senior John Havel.
The Shawnee Mission School Board allowed the teachers three choices: accept the 1% pay raise, work under the old contract, or resign.
"They're losing some really good teachers because of that," Weitner said. "They're showing that they don't value their teachers which is really frightening and disheartening."
SMSD claims the old contract was created amidst the financial crisis of 2008 but has since been changed.
"I feel that teachers are not nearly compensated for all the hours they put into teaching," Reese said. "A majority of them spend so much time outside of the 8-3:45 contract time working for the school."
NPR reports that students across Shawnee Mission have been walking out of school to stand in solidarity with their teachers.
"It's important for students to have at least one role model, and maybe for a specific handful of students there was a teacher that's looking at leaving and they're really upset about that," Weitner said.
The Kansas Department of Labor has deemed the 3-year contract being offered to teachers unconstitutional.
"I think it's disgusting," Havel said. "Higher Ups undercut the laborers for-profit personal or otherwise, and those without power are left with only three options, none of which are particularly great, with very little recourse."
Negotiations among teachers and the SMSD are still underway.
About the Writer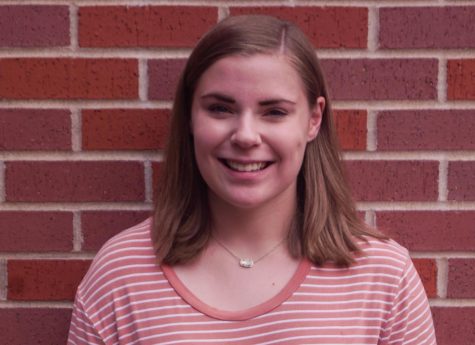 Caroline Zimmerman, Staff Writer
Caroline Zimmerman is a senior at Piper High school. This is her first year on staff and is a staff writer. Zimmerman participates theater, Speech and...