"The Way Back" tells story of alcoholism and underdogs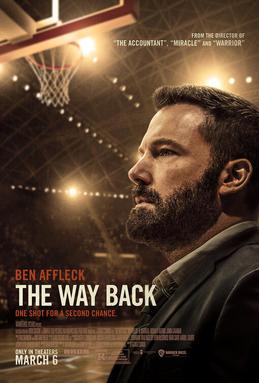 Once a high school basketball phenomenon, Jack Cunningham, played by Ben Affleck, has hit the lowest of lows. Jack and his wife are split, his son died of cancer, and he turns to alcohol to cope with his pain. Luckily there was an opening at his alma mater to coach and he took the job to be the next head coach at Bishop Hayes high school. They hadn't been to the playoffs since the 1996 season when Jack was there. Jack Cunningham and Ben Affleck have some things in common. Ben Affleck also dealt with a divorce with wife of 13 years Jennifer Garner. Ben also turned to alcohol hoping it would help with his problems. 
This movie has a lot of ups and downs. There are plenty of laugh out loud moments, but also some moments where you have to hold back tears. Jack and his team got off to a very slow start with a 1-9 record. This film also has an underlying storyline of Jack trying to become sober. He would go to the bar every night. One night, he parked at the bar, but made the decision to not go in. He drove off and he told himself that he wanted to help those kids win. He started coaching his kids to the best of his abilities. They were a small team so they had to do all of the little things. His team started winning, they started to get a lot better, all the while, Jack wasn't drinking. He was starting to become happy again. 
One day, later in the season Jack got a phone call from his ex-wife, Angela, saying that she wanted to talk. So they met up and she told him that she was talking to someone. Jack didn't know how to feel, he felt lonely more than ever because he hasn't talked to anyone for over a year now. So what Jack decided to do was to take himself to the bar.
The night that Jack went to the bar was the night that completely changed his life. He met a girl and drove back to her place. He was drunk to the point where he couldn't walk. He dropped her off at her house and parked his car down the street. He was so drunk that he went into the wrong house and got into a fight with a stranger, he was pushed down the stairs where he hit his head and blacked out. 
He woke up to his sister played by Michaela Watkins saying to him that she was going to get him help. Sadly Bishop Hayes high school had to let him go because of his alcoholism.
The Way Back is an emotional roller coaster, but in the end, Jack realizes that alcohol isn't the answer to his problems. The Bishop Hays team went on to State, and they dedicated the rest of their season to him.
About the Writer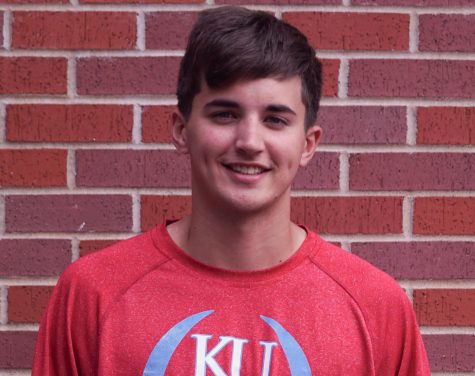 Tyren Shelley, Staff Writer
Tyren Shelley is a senior at Piper High school. This is his first year on staff and will be a staff writer. Shelley participates in basketball and golf....