Cold Cases Continue to Go Unsolved in United States
The Merriam-Webster Dictionary definition of a "cold case" is "an unsolved criminal investigation (as of a homicide or abduction) that has stopped being actively pursued because of a lack of evidence." 
Cases go cold for a multitude of reasons. Older cold cases were often closed because DNA testing did not exist when the crimes were committed. Most are closed due to a lack of leads, evidence, or suspects. 
According to Project Cold Case, a foundation created by Ryan Backman, about 185,000 cases went unsolved from 1990 to 2008. In Kansas alone, 1,281 cases were left unsolved within this time period. 
Two such persons were Fawn Cox and Terri L. Allen. Two separate girls, two separate cases, both Cox and Allen's murders have never been solved. 
Fawn Cox was a 16 year old from Kansas City, Missouri. On July 26, 1989, Cox returned home from working at Worlds of Fun. Cox immediately went to bed, knowing she would have to wake up early to work the next morning.
Cox never woke up.
KCTV5 reports Cox was found raped and strangled on the morning of July 27 by her mother and sister. Police have never found the perpetrators of her homicide, retesting evidence every ten years to see if new technology provides any leads.
Terri L. Allen, a 16 year old from Kansas City, Missouri, was found murdered on June 25, 1983. She was strangled to death.
On Friday, June 24, Allen left home around 5:45 to pick up clothes from the cleaners. The next morning, she was found partially nude in a field near a radio transmission.
The Kansas City Police Department continues to urge any witnesses or tip holders to release any information so the families of the two girls can finally receive closure. 
Cold cases affect not only the families of the victims, but the community around them. Both Cox and Allen are missed dearly by friends and family members, and the murders continue to haunt their communities to this day.
Kansas City Crime Stoppers, an organization dedicated to solving and prohibiting crime, encourages bystanders to come forward with information regarding any unsolved case in the Kansas City area.
 As of March 2, 2020, Crime Stoppers has taken 155,518 tips and has helped solve 655 homicides. The organization provides a space that isn't a police station for informants to issue tips and information regarding cases. 
To be involved with Kansas City Crime Stoppers, log on to www.kccrimestoppers.com, follow them on twitter @kccrimestop, or download the mobile app P3 Tips on the App Store.
About the Writer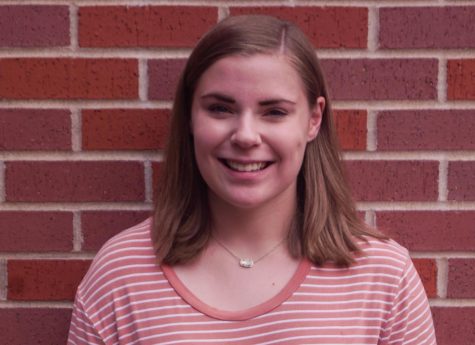 Caroline Zimmerman, Staff Writer
Caroline Zimmerman is a senior at Piper High school. This is her first year on staff and is a staff writer. Zimmerman participates theater, Speech and...