Louder than a Bomb takes first at their second bout
The Louder than a Bomb team competed and won at their second bout on Monday, March ninth.
At this competition, they took first against Winnetonka, Shawnee Mission West, and Blue Springs South.  At this competition, Sophomore Andy Alvarez scored an almost perfect score with a 49.8 out of 50.
"LTAB is a lot easier going in the fact that you don't think of it nearly as much as a competition, there's still a very competitive aspect to it but it feels like a whole community or family." Said sophomore Maddie Lamb. 
Louder than a Bomb (LTAB) is a slam poetry competition to help students self-express through writing their own stories.
Forensics and LTAB are similar but very different in that LTAB only has one event and all pieces being performed are completely student written.
"While I was performing, I kinda blacked out," Alvarez said. "I just remember looking down after and seeing everyone hug me and tell me that was the best they have ever seen me perform my piece." 
Soon after performing, Alvarez received her score. This season Alvarez is performing a piece titled "Loving Loud" which she describes as "A rant about being queer and all that comes with it.". 
For many, LTAB gives Individuals a sense of belonging and being heard which for many is a hard thing to find in high school. 
"It felt nice to know that our words matter," said Junior Alex Seifert. "In high school, it's kinda like you digest what other people say and interpret it how do you please. These are your words, your problems and your experiences getting out there and making a difference to others." 
The LTAB team will compete in semi-finals on March 23-24. This season has taught Lamb many things and she is excited about what is to come for the rest of this season. 
"Louder than a Bomb has helped me to tell my story and just put myself out there," Lamb said. "It's so important to advocate for ourselves, and I think I just realized that we need to speak more. Speak more freely and be more vulnerable to everyone."
About the Writer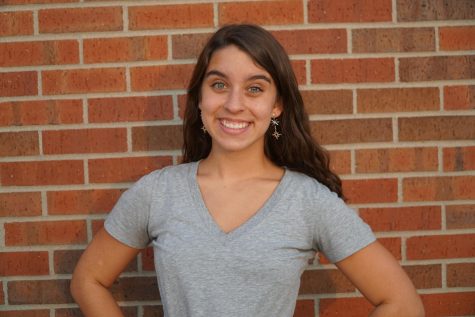 Audrey Menzies, Design Editor
Audrey Menzies is a junior at Piper High school and it is her second year on staff. Menzies is a part of the Piper Dance team, FCCLA, Prayer Warriors,...