Bill 335 Offers Free Dual Enrollment for Kansas high schoolers
On February 27, 2020, Kansas senators passed a new Senate Bill (335) on education.

"You're on both ends of the spectrum where either they're a high performer or they want a career, but they're ready to get on with it," said Wyandotte County's Senator Kevin Braun.  "And so this particular bill gives them the ability to have the dual enrollment."
The bill would "authorize school districts to pay the tuition for a student's dual or concurrent enrollment in a postsecondary educational institution and require a tuition waiver for foster children who are dually or concurrently enrolled," according to the Kansas Legislature.
"If it causes the school to raise taxes or make parents pay directly, and some parents may  not be able to afford it," said freshman Deanna Jones
The student's dual enrollment in a community college or technical school would be paid for at the discretion of their local school board.
"I see it as being really ineffective because I find the school board to be very ineffective," said junior Jean Duperon-Reyes. "No offense to the school board, but they kind of don't really do much and they kind of sit around doing nothing."
The bill was introduced on the floor January 28, 2020, and went through multiple hearings and amendments before being passed.
"I'm on the sub-committee on education," Braun said. "We had extensive conversations about it. We had researched it. I thought it was important for my constituents and I think it's a good fit."
Senators Mike Thompson of Johnson County and Caryn Tyson of counties Linn, Franklin and Anderson vetoed the bill. Senator Barbara Bollier of Johnson County was not present at the time of voting.
Piper High School has offered dual enrollment since ____, with many students opting to earn college credit within select courses.
"I think I will be taking a college course, so I can get some of my college credits out of the way," Jones said.
Students at PHS are required to pay their own course fee, book fees and any other fees related to the selected course.
  "I am completely focused on getting past the financial piece because there's a certain amount you have to pay and getting on to what is the most productive thing we can do for our kids to make Kansas more competitive with Missouri and Nebraska and Oklahoma and Colorado, to be the best team to have the best educational institution among our peers," Braun said.
However, not all colleges will accept dual enrollment credit.
"You have to understand what college you're going to," Duperon-Reyes said. "Obviously life happens and you can't really control your future as often as you'd actually want to, but it is important to have a college in mind, so that you're able to do what you want to do."
Student opinions vary on whether dual enrollment courses are worth the cost.
"I think it helps get certain credits out of the way but once again I think it really depends on where the money is coming from," Jones said.
Senate Bill 335 was introduced to the house on Wednesday, March 4, 2020
"This bill, 335, really reflects the reality of  our current state of education," Braun said. "It addresses unmet future needs for technical skills. It gives school districts one more tool in their toolkit to meet children where they are and help them grow to where they want to be as adults."
The Bill was referred to the Committee on Education, and will continue to go through the House.
About the Writer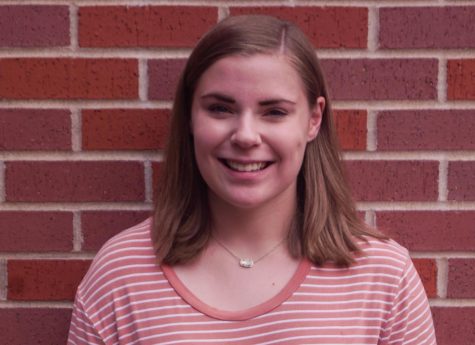 Caroline Zimmerman, Staff Writer
Caroline Zimmerman is a senior at Piper High school. This is her first year on staff and is a staff writer. Zimmerman participates theater, Speech and...