Forensics looks to add to past successes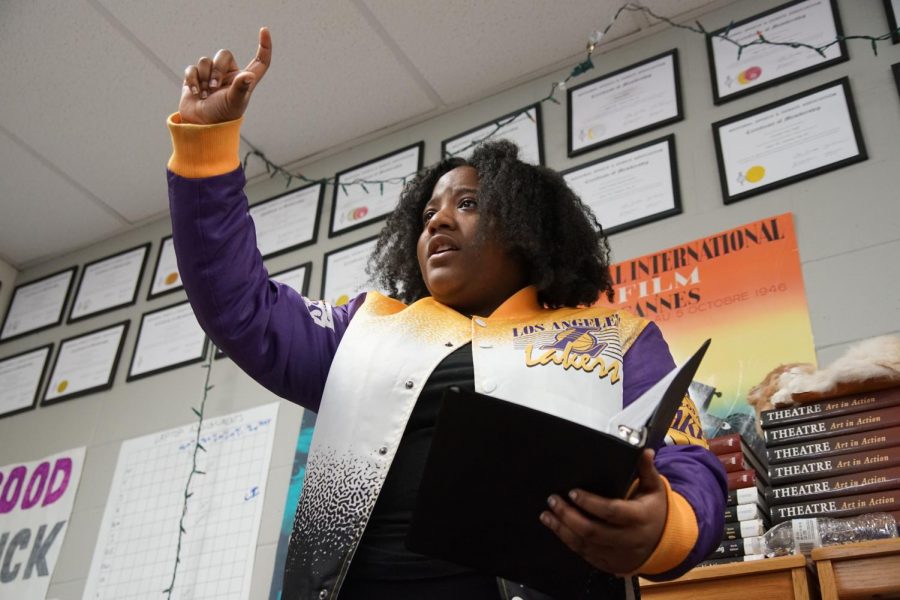 The forensics team has a long history of success and hopes to continue that success throughout the season. So far over 10 people have qualified for state.
One of those who has qualified is junior Neveah Fakeye. Fakeye participates in the Acting and Interpretation events, as well as Poetry.
Fakeye has qualified for state in Dramatic Interpretation and Poetry.
Forensics allows Fakeye to speak about issues that she sees within society.
"My Dramatic Interpretation is about a 13-year-old black girl who loves to race her friends and they tragically end up getting shot. My Poetry describes the struggles of black women," Fakeye said.
Another forensics member who speaks on heavy topics is junior Amaya Starks.
"One of my pieces is about racial issues, and the other is about failure," Starks said.
Starks participates in Poetry, Original Oration, Duo Interpretation, and Prose.
"Original Oration is my favorite because it's something I wrote and I can be as fun-loving as I want, or as serious as I want," Starks said.
Starks has been successful in her career thus far.
"Last year I was able to win in one of my competitions at State and I have won a lot of other medals," Starks said.
Due to her past success, Starks has high hopes for the rest of the forensics season.
"My goal is to win hopefully, but to just share what I got and let people see that not all the youth are out here being crazy," Starks said.
Another forensics team member who is hoping for success at State is senior Christian Izurieta.
"My expectation for State is to kick butt and take names," Izurieta said. "I want some hardware to take home. It's my last year and I want to go out with a bang."
So far in the year, Izurieta has won first place for his Poetry and his Program of Oral Interpretation events twice. Izurieta says Program of Oral Interpretation is his favorite event.
"It is a combination of dramatic acting, poetry, prose and pre-written speeches or articles. This is awesome for me because sometimes I stress out about memorizing lines, but now they are all in one convenient book for me," Izurieta said.
Izurieta's events, like Fakeye and Starks, discuss heavy topics.
"My Poetry piece is about being a biracial Latino with the stereotypes that come with it," Izurieta said. "Then my Program of Oral Interpretation deals with assimilation, that it is not just a process of accepting a countries ideals but a way of systematic discrimination. That we can choose to force someone to be for who we want them to be."
The structure of Forensics is expansive. There are over 20 events divided into four branches, Debate, Speech, Acting, and Interpretation.
The way events are scored are based on the number of people in the room. The competitors are ranked by their performance, whoever is ranked 1 is the winner.
"Because there are more than 20 different areas to compete in forensics can be for everyone because there are so many ways to express yourself," Izurieta said.
About the Contributors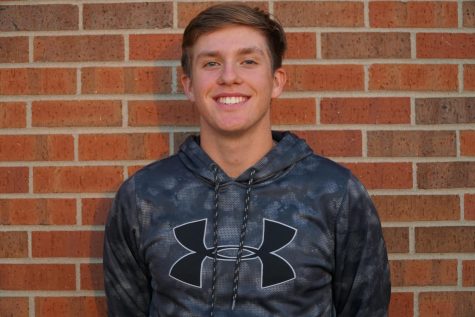 Blake Beashore, Editor-in-Chief
Blake Beashore is a senior at Piper High school and this is his third year on staff. Beashore participates in Key Club, Student Council, Dude be Nice,...