REVIEW: 913 Nutrition disappoints
913 Nutrition is a combination of juices, teas, and protein shakes. It is owned by Kaley Raber and Jordan Sudduth and has been open since April 2019.
The first thing that you notice about this place is how bright it is on the inside. There's so many inviting colors and fun quirks about the building. The customer service is hands down the best thing about 913 Nutrition. When I came in, I had no idea what was on the menu or what to get. One of the owners helped my friends and I figure out exactly what everything was and what to order. We were so lost and I think she could tell, so it was extremely nice and helpful of her to really explain to us what everything was.
I ended up ordering a peanut butter meal replacing shake and a raspberry tea that are supposed to balance each other out. The pricing for those two things was eleven dollars. An interesting thing about 913 Nutrition is that you get a dollar off your purchase if you post anything on social media and tag them. Of course, I did this because I thought eleven dollars was quite expensive for two drinks. If you think about it though, it's about the same price as two drinks from Starbucks.
I quickly got my drinks and to my surprise there was an inspirational saying on the back of my drink. I think that is such a cute way to add something special to each order and really make the customer feel good.
When I went to try my drink, I had really not fallen in love with the taste. I liked my raspberry tea better than the shake, and that's saying something because I'm not a huge fan of tea to begin with. The tea really just tasted like it was watered down. My friend got a "LIT" tea instead and it had tons more flavor. I would recommend getting that if you're not a tea fan. The peanut butter shake was so thick and didn't have the best taste. I got maybe one fourth of my shake down. Needless to say, I finished neither drink. This was very disappointing for me because I had just wasted eleven dollars.
I want to say that going to this place is a trial and error experience. You will have to try many things before you find what you love. I know next time not to get either of the drinks I got. Although I may not have ordered things that I liked, their customer service was so great that I would like to try it again.  My overall experience was a positive one and I think that's what keeps customers coming back.
About the Contributor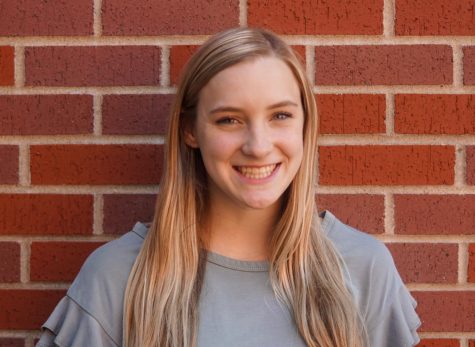 Morgan Haworth, Print Editor
Morgan Haworth is a senior at Piper High School and she has been on staff for two and a half years. This year Haworth is the Print Editor. Haworth has...