First Ever State Champions: Lake, Ferguson take home state titles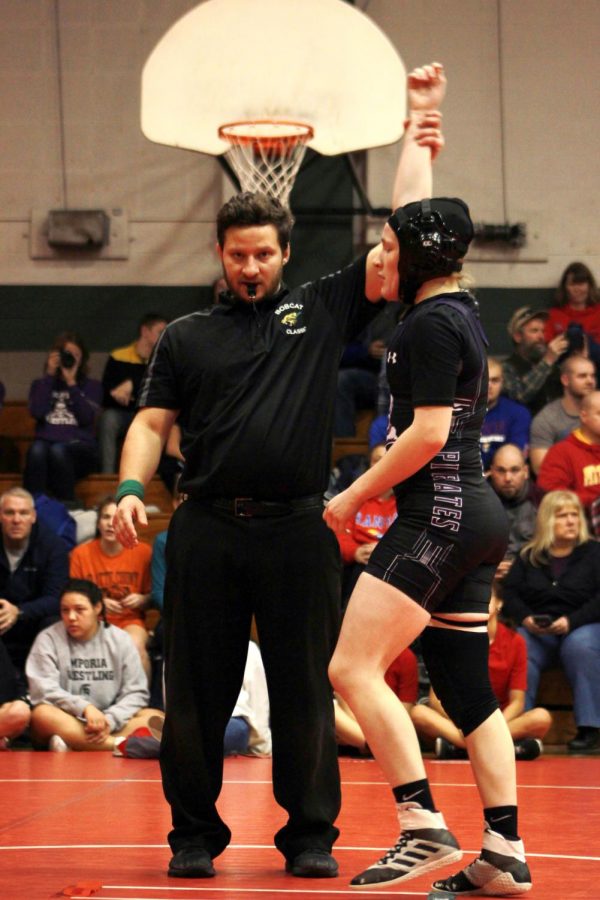 This season, the Piper Wrestling team accomplished history with two first place finishes at state. Juniors Sara Lake and Anthony Ferguson both took first place in their classes.
"It means a lot to finally have state champions, but as a team it all started last year," said junior LaJames White. "We had a lot of people go to state last year, so it kind of motivated everybody else to keep working hard so we can return with more qualifiers coming with us this year."
KSHAA added a girls wrestling bracket to the state tournament just this year, and Lake would represent Piper.
"I was very excited, and the first thing I wanted to do was hug my coach because I knew he was very excited for me, along with all the teammates that were watching me there," Lake said.
Lake finished the day 3-0 with three pins, and a season record of 27-0. Lake said she had no problem wrestling with the boys in practice, and used it to better her game.
"I'd say wrestling the guys all season, I would get used to it, but I would also use it as a competition," Lake said. "Some of them are a lot stronger and it makes me work a lot harder. Then I was better prepared to wrestle the girls."
Shortly after Lake claimed victory in the girls tournament, Ferguson would in the boys bracket. Ferguson went 4-0 in the 160lb weight class.
"During the final match, I was tired so I was really just trying to get up and push myself to keep going until I won. I wanted to get out, and I wasn't trying to continue going. It was time to win," Ferguson said. "And like I said, I was really tired so it didn't really hit me that I was a state champ or anything when it first happened. I was just really excited I won, and was glad it was over."
Ferguson had some close family and friends in attendance that were able to celebrate the victory with him.
"A lot of people were cheering me on and crying too after I won," Ferguson said. "My mama came over crying, along with my teammates, LaJames and Blake Martin and his dad. They all cheered me up and I was emotionally happy."
White has been wrestling with Ferguson well before the state spotlight.
"We grew up together, and he made me know we had to come and work hard all season. Last year was my first year Wrestling for the High School, and man he did his job," White said. "He honestly is just such a hard worker. He worked every day in practice and he tried to do his best every day no matter what."
The Pirates took sixth out of 52 teams, which is the best finish ever. The team believes their work ethic will continue bringing success into next season.
"Wrestling taught me and my teammates a lot. Mental Toughness is when you stay strong no matter what," White said. "Not because it's a hard physical sport, but because you're busting your butt every minute to get better."
About the Contributors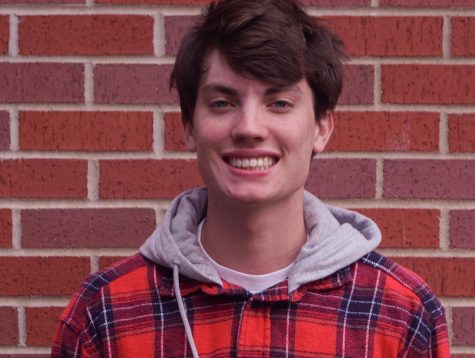 Rene Evans, Staff Writer
Rene Evans is a senior at Piper High School. Evans participates in varsity baseball. This is his first year on staff as a staff writer.