When the World Stops: This is bigger than us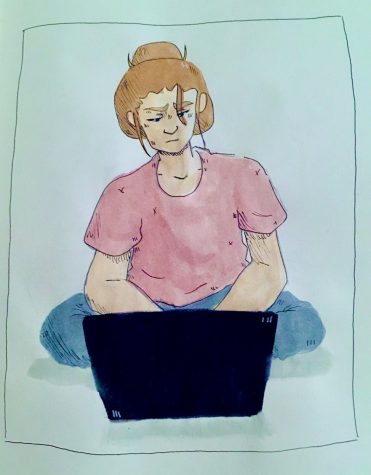 I woke up on Wednesday morning hoping that the events of Tuesday, March 17 were just a dream. Realizing that they weren't was a true nightmare.
Governor Laura Kelly shut down Kansas schools for the rest of the school year.
I was shocked. When I heard the news, I cried for almost two hours. The class of 2020 has waited twelve years for this, and in one instant, it was gone. 
The biggest events of the year have been cancelled. Spring sports, prom, and graduation, have all suddenly ceased to exist in one single instant. 
I was devastated. I'm still devastated, almost a week later. How do you go from the most normal day of your life to your world being turned upside down?
If I would have known that Friday was my last ever day of highschool, I would have cherished it more. I would have hugged my friends a little tighter, thanked my teachers for their hard work, and enjoyed my time peer tutoring just a little more.
Instead, I walked in as if it was any other day. I trudged through it, waiting for that bell to ring at 2:40. I left being mad at some of my friends. I left not being able to say goodbye to my teachers, or the kids I tutor.
For three years, I have worked tirelessly in forensics. My main goal has always been to go to nationals. This year was the year. My partner, Martha Wolf, and I had been working tirelessly on our Duo Interpretation for over twelve hours that week for our national qualifier on Saturday. We were ready. We were going to win. We didn't get to go.
Our dreams were crushed. We didn't realize that the last time we would ever perform together was a few weeks ago, at the Lawrence Free State tournament. In one single instant, we lost  everything we have worked for. I had lost precious moments with my best friend that I am no longer able to make up.
I'm crushed. I mourn for all the seniors who didn't get to run in their last track season. All the seniors who didn't get to swing that baseball or softball bat one last time. The seniors who's only motivation was that moment they walked across the stage.
I am crushed for the kids who only had a safe place within the walls of our school. Who's only meals were those provided by cafeteria staff. The kids who needed to escape from situations no child should have to go through.
But while I'm upset, I've had to take a step back and realize why this is happening.
People are dying. We as students may not be at risk of dying from the virus, but there's others in the world that are. Everyone who is immunocompromised, elderly, or has an underlying health condition is at risk of death.
If we were to continue going to school, who would we have infected?
We need to take a step back from social media right now and process our feelings internally. I have seen a consistent stream of jargon from our fellow students saying things such as, "What ELSE is Corona going to steal from me?" or, "My life is OVER I can't believe this!" and my personal favorite, "It's just a virus, it's not MY fault people are dying!" 
This upsets me almost as much as the news that I won't be returning to school. Why are we, as healthy, able-bodied people, blaming those at risk for a virus they never asked for in the first place?
We can't spend our lives pointing fingers and complaining about what our lives should have been. 
Instead, even though it seems hard right now, we need to cherish the moments we were given. The time we got to spend with our friends, teachers, and community. 
I will never forget each moment spent cheering on our football team from the band section.
Each teacher who has impacted my life.
Each performance I have given with my best friends.
Each lunch period spent laughing until I cried.
Personally I believe grieving the loss of our year is healthy. We've been waiting for this moment for 12 years. But blaming others for a virus that no human being can control is uncalled for. 
Spreading harsh comments and upsetting accusations will not fix the situation. It won't help those suffering get better, and it won't bring our year back.
Something that has helped me, personally, has been to think of all the happy times I've had across my four years at school. 
Yes, they make me cry. But I choose to think about the lessons I've learned and the impacts I've made in other's lives. 
My last forensics tournament was a few weeks ago. Martha and I dominated that weekend. We received a first place award in our event for duo. I now look back on that moment and tell myself that it was a blessing that at our last tournament ever, we received first place together as a team.
The truth is, Covid-19 isn't taking anything away from us. It has given us so much more than what it has taken away. It has given us strength.
Resilience.
Maturity.
And Understanding.
As Malcolm X once said, "There is no better than adversity. Every defeat, every heartbreak, every loss, contains its own seed, its own lesson on how to improve your performance the next time."
Covid-19 has left the class of 2020 with the important message of cherishing every moment, because, as we now know, you never know when that moment will be gone.
 So hug your family a little closer. Call your friends, and email your teachers thanking them for their hard work.
 Enjoy every moment, and remember: once a pirate, always a pirate.
About the Writer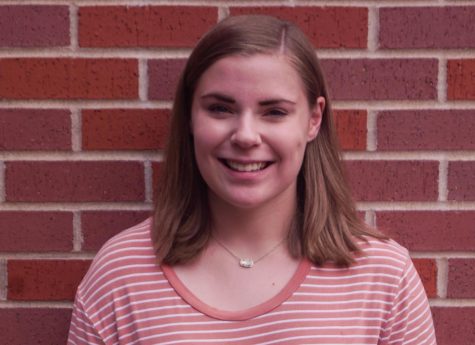 Caroline Zimmerman, Staff Writer
Caroline Zimmerman is a senior at Piper High school. This is her first year on staff and is a staff writer. Zimmerman participates theater, Speech and...