First responders work overtime to help combat COVID-19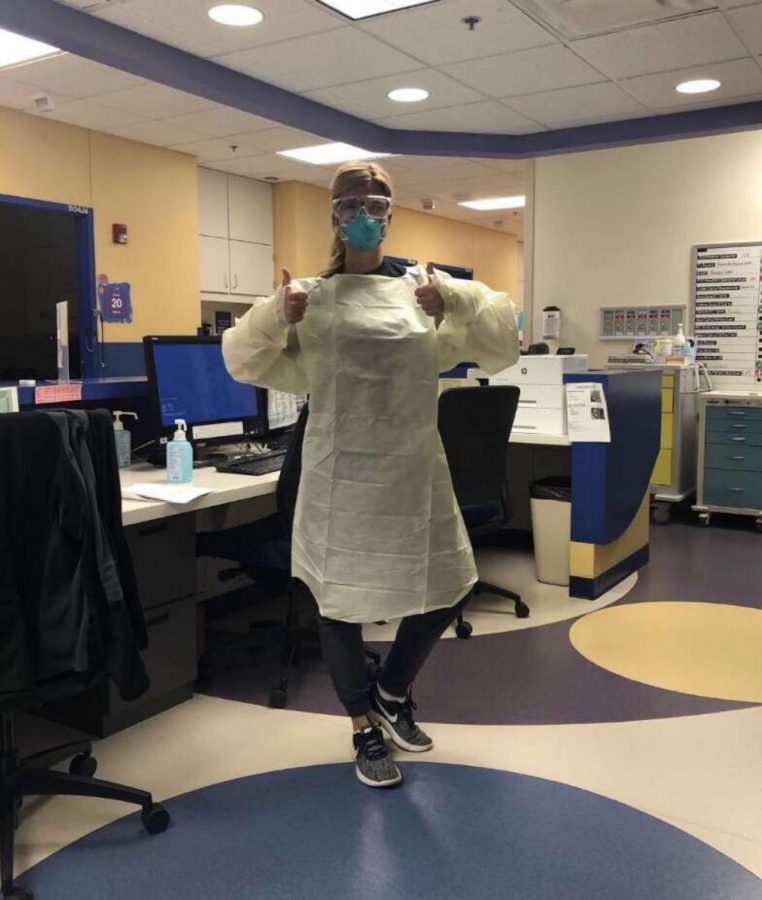 PhotoNurses, firefighters, police officers and more are working overtime due to the pandemic, COVID-19. First responders have to work in the midst of all the craziness, leaving them more prone to catching the coronavirus. 
Senior Jack Robinson's dad is a firefighter for the Kansas City Kansas Fire Department. 
"He works at Station six which is right in front of Schlitterbahn. He has worked for the Fire Department for 22 years and is a driver," Robinson said. 
Robinson and his family have been taking extra precautions at home to stay safe. 
"My mom is a bit worried about my dad possibly bringing home COVID-19, because he has to work during this time. The scary part is he has to go into or around places where people might not be cleaning as much as they should be to prevent the spread," Robinson said. "In my house, we try to stay on top of it every time he comes home from the fire station or I come home from working as a cashier at Sam's Club. We disinfect all of our clothes and the inside of our cars, then wash everything." 
"
"The scary part is he has to go into or around places where people might not be cleaning as much as they should be to prevent the spread,""
— Senior, Jack Robinson
Senior, Emma Serrano's mom works as a Pediatric Nurse at Children's Mercy Hospital. 
"Yes, it makes me nervous to think about how exposed my mom could be to the coronavirus, since she wouldn't know if the patient had it right away," Serrano said. "I'm not too concerned about me getting the virus. I'm definitely worried for my mom, but I think they take the proper precautions." 
Nurse, Andrea Serrano, explains the precautions the hospitals are taking. 
"Anyone with a cough goes into a COVID precaution zone, the same nurse stays in the zone for 12 hours," Andrea Serrano said. "We still use standard precautions as always, and mask up close with every patient since potentially anyone could be infected." 
Sophomore, Olivia Golden's dad works as a police officer. She agrees that the coronavirus has her nervous for her dad's safety. 
"I am extremely nervous, because he could be constantly exposed to the virus without knowing it. He works the night shift, so by the time he gets to work, there has been up to six people in his car already, and they've all touched the same things," Golden said. 
"I feel like I'm doing everything I can to prevent myself from coming in contact with COVID-19. At the same time, I feel like it's inevitable. It's so easy to spread and can live on so many surfaces. There's a level of fear but it's also just being cautious," Robinson said.
About the Contributor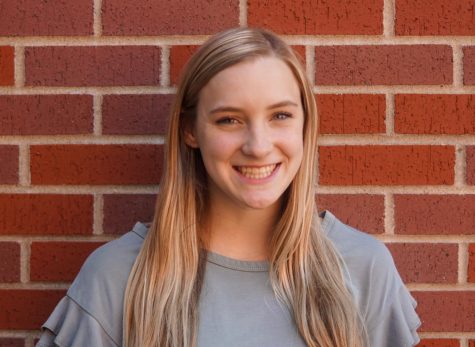 Morgan Haworth, Print Editor
Morgan Haworth is a senior at Piper High School and she has been on staff for two and a half years. This year Haworth is the Print Editor. Haworth has...