COVID-19 creates new unique learning environments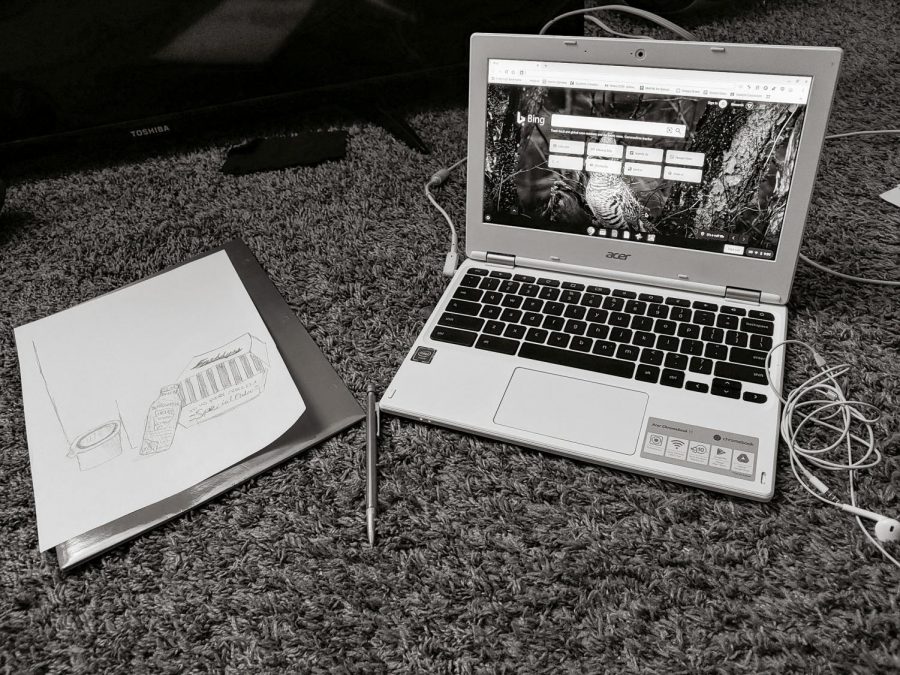 With COVID-19 continuing to affect the nation, districts are adding regulations and changing the structure of education to get students back in the classroom and back to learning.
Piper has given students two options for learning for the school year of 2020-21. Students can either choose an online or hybrid option. 
Online involves a full online course load with every class being held online using applications such as Zoom and Canvas.
The Hybrid option is similar but has a cohort meeting on Wednesdays to do classwork, discuss mental health, and gives a chance to communicate with teachers in person. 
Students with last names A-L meet with their cohort from 7:30 to 10:30 on Wednesdays, and students with the last names M-Z meet from 11:45 to 2:45. A mask must be worn by students and staff at all times.
Principal John Nguyen believes that hybrid education is a good option for students.
"We wanted to have the option for our students to participate in different activities and courses that are difficult to do remotely, such as Band, Choir, Journalism, Debate, Industrial Arts, etc," Nguyen said. "In addition, we definitely understand the importance of social interaction with our students' mental health. Studies have shown that a lack of personal connection has taken a significant toll on everyone during the pandemic, especially teens."
The administration wanted students to be able to thrive no matter which learning environment they chose.
"We also wanted to design our Remote model for those students to feel connected even if working from home, Nguyen said. "All these factors allowed us to create a learning model that fell in line with our staffing numbers and in a way that made logistical sense." 
Although Hybrid and Online have their differences, the schedules are fairly the same. Mondays and Tuesdays are 7:30-3:00, then Thursdays and Fridays are 11:00-3:00. The only difference is the Wednesday cohorts. Hybrid students go in person for their cohorts and online students join a zoom meeting for their cohort. 
Senior Gabrielle Fisette is enjoying hybrid courses to this point.
"I actually really like the hybrid format, it's nice to have time to myself to get my work done. Also, I get to stay in my bed and don't have to get up super early to get ready," Fisette said.
Although Fisette enjoys the hybrid format it is not her preference.
"I definitely prefer full-time, in-person school. As a senior, this is my last year at Piper, and I wish I could experience everything that comes with senior year. I'm still going to make the best of hybrid though," Fisette said.
Senior Darius McNeal chose to do the fully online option. McNeal chose to go full online to reduce the amount of contact with other students.
"I had to choose remote only because I have a niece at home so I didn't want to add more to the risk," McNeal said. "I also didn't think there is a point to risk going to school for one day a week and then being remote for the rest of the week."
McNeal says that he wants things to get back to normal so students can get back to school.
"When things hopefully get back to normal I will definitely come back to school in-person," McNeal said. "I have really fun classes that would actually be better at school than online."
About the Writer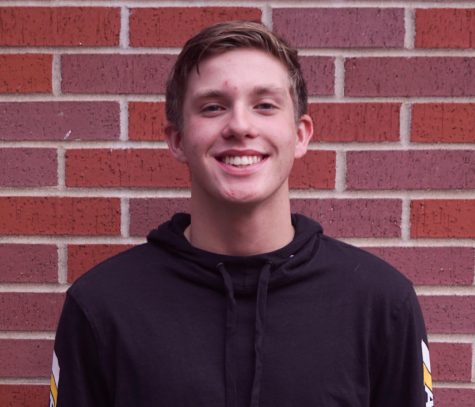 Blake Beashore, Editor-in-Chief
Blake Beashore is a senior at Piper High school and this is his third year on staff. Beashore participates in Key Club, Student Council, Dude be Nice,...