Hybrid 2.0: Board of Education discusses new plan to move students back-to-school
On Oct. 14, the Board of Education discussed the second phase of reopening for hybrid students. When it's worked out, it will allow hybrid students to go to school longer and have more freedom than under the hybrid 1.0 plan.
"The hope from superintendent Dr. Jessica Dain is that we can roll out a new learning model starting Nov. 2," stated principal John Nguyen. "However, there are a number of items that need to come together in order to make that work, including working along with our county health department."
Dr. Dain declined an interview until the plan was finalized.
While the baseline for the plan is set out, the school is still working on details, As of now, the idea is that students will go to each class for 45 minutes, with hybrid students whose last names are A-L, going on Mondays and Wednesdays, while hybrid students with last names M-Z, go on Tuesdays and Thursdays. Friday is expected to remain a virtual learning day.
"The reason behind shortening classes was to allow hybrid students to travel through their schedule, and have contact time with teachers while trying to keep in-person and remote instruction separate," Nguyen said. "It's one of the many ideas we've tried to run through to produce a model that gets students in the building more frequently."
Under this new plan, the idea is weekly cohorts will continue. While the draft states they'll be done virtually on Friday afternoon, that could be subject to change.
"We would find a way to continue on with cohort classes, even if it's virtual," Nguyen said." We've invested a lot into building relationships within those classes, and we don't want to abandon those when we go into a new model."
Junior Abby Cahill is excited for the new plan, despite being a remote learner.
"I think the new plan sounds so much better than the current one," Cahill said. "It is one I could see myself succeeding with, and I think as long as we all tried our hardest, it could go really well for us."
If all goes well, this plan could progressively bring students back to the pre-Covid norm.
"Maybe it's just wishful thinking, but I like to think we'd be able to pull it off well," Cahill said. "It's up to the students to take the right precautions and not get lazy about sanitizing, masks, etc."
About the Contributors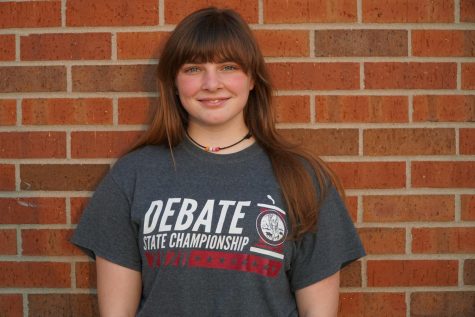 Reagan Montgomery, Staff Writer
Reagan Montgomery is a junior at Piper High School and this is her first year on staff. She participates in soccer, swim, debate, theater and her favorite...
Astin Ramos, Photo Editor
Astin Ramos is a junior at Piper High school and this is her second year on staff. Ramos participates in photojournalism, newspaper, and her favorite food...