FOCO: How students adapted to the cancelation of Homecoming dance
Due to COVID-19 and social distancing regulations, a homecoming dance was infeasible. However, many students didn't want to miss out on the fun and celebrated a fake homecoming, also known as "Foco".
"It's our sophomore year, and we don't really have that much time left so I just kind of wanted to make the most of it, even though hoco wasn't really going to be the same," said sophomore Jillian Collier.
Traditionally, there is a homecoming parade on Friday evening, followed by the homecoming football game, and a dance on Saturday. Paola High School worked with Piper to make sure that the homecoming game was still able to happen, and agreed to host it.
"We weren't at home, we were an away team, so it was different and the circumstances definitely made a difference," said sophomore Lance Bassett.
Many students were unable to attend the game, making the homecoming atmosphere feel different than in past years. Students came up with their own solutions to make the most out of the situation and celebrated in smaller groups doing various activities.
"I celebrated with some of the volleyball team and some other seniors," said senior Alexis Saragusa. "It's our last year and we wanted to do something together. Most of us had a volleyball tournament and we had to rush home, skip dinner, get ready, and take pictures."
Group photos are common to be taken before the dance and are another part of the homecoming experience. Students were still able to get dressed up and take pictures and post them, despite not having a dance.
"I have friends who go to Olathe schools, Shawnee Mission and schools like that," Collier said. "So, after-parties and dances are big things for them. I saw that a lot of them were doing Focos and I was like, 'let's do a Foco.'"
The idea to have a Foco has been popular among high schoolers this year. It has been a way for students to have a fun time with their close peers.
"I think that from now on everything should just be like Foco. We kind of just made the most of it and played music from people's cars and stuff like that," Collier said. "It was definitely much better to have like a small group, and just enjoy everyone's company. It was fun."
About the Writer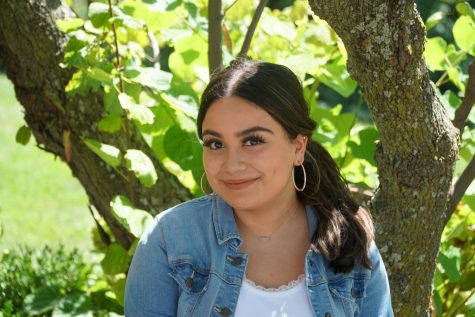 Annalia Escalante, Arts & Entertainment Editor
Annalia Escalante is a junior at Piper High School, and this is her second year on staff. Escalante is involved in Key Club, FCCLA, Latinx Leadership Club,...