Local small business struggles amidst COVID-19
Through the midst of the COVID-19 pandemic, some of the most affected were small business owners and their families. A small business poll taken by the U.S. Chamber of Commerce in July of 2020 reported that 70% of the businesses surveyed had serious concerns about permanently closing due to financial hardships. 
Though businesses in the Kansas City, Kansas area were not part of the survey, many have had similar concerns. Myloan Doan, the owner of Noodle Bar, a Thai restaurant in the Piper area, had extreme concerns about the future of her business. 
"With coronavirus, we lost all of our staff," Doan said. "My husband and I now have to do everything ourselves, each of us do about a three-person job to survive…We had to shut down dine-in so that has also lost a lot of our profits. I am happy we still did carry-out orders because without that there is no way we could have survived."
Freshman Adelle Eikenbary does not own a business herself but she grew up very close to one as her father, Dr. Brad Eikenbary, owns Piper Family Dentistry. Piper Family Dentistry is located next door to Doan's' business. During the pandemic, Eikenbary noticed many changes to her family's business in response to COVID-19. 
"During the pandemic, my dad lost most of his employees and my mom had to step in full-time, which she hasn't done in years," Eikenbary said. "I could tell that they were both very stressed about finances and just keeping the business going. Now that things are starting to open back up they have been able to schedule more appointments. They now feel much better about finances and their staffing situation."
Similar to Eikenbary, sophomore Lydia Vogel's father owns a hardwood flooring company. Due to the lack of business, Vogels' family had to make a lifestyle change. 
"The pandemic worried me a little bit because I didn't know how my dad's business was going to make it through," Vogel said. "We used to eat out for dinner pretty much every night but we started eating home-cooked meals a lot more which I think it made us closer as a family." 
According to Doan, COVID-19 hit her and her husband's business hard but they came out of it with a new perspective and learned a lot about their business. 
"With what we've been through we realized that we can do it ourselves and we don't need a lot of extra people to be successful," Doan said. "We just have to work a little harder than normal and put in many extra hours. It's a challenge on the weekends because people are not patient with us when waiting for food. With just us two working food takes longer, but customers here still tend to love us because they know that we work very hard."
About the Writer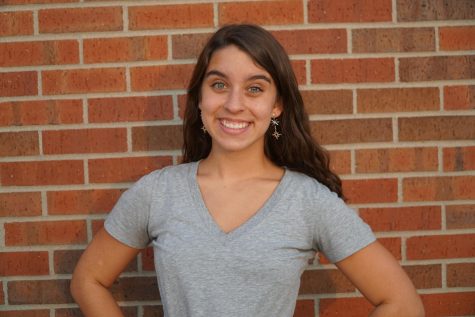 Audrey Menzies, Design Editor
Audrey Menzies is a junior at Piper High school and it is her second year on staff. Menzies is a part of the Piper Dance team, FCCLA, Prayer Warriors,...