Black Friday shoppers face potential COVID-19 threat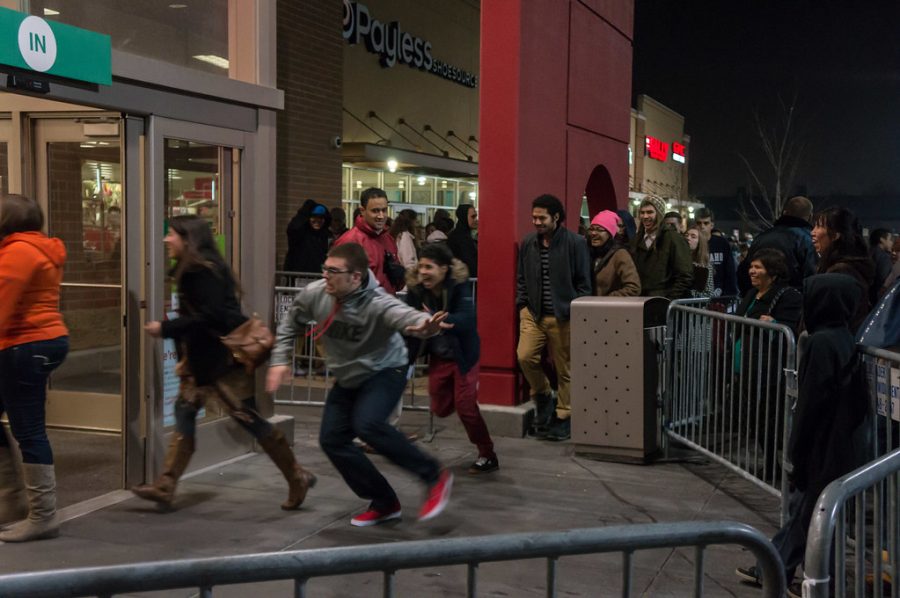 Black Friday, the beloved U.S. holiday with blockbuster deals on the week of Thanksgiving, is not beyond the reach of COVID-19. While the premise of the holiday is not changed, some aspects of it have.
"Black Friday is always entertaining and always has a way of bringing out the best and worst in people, which makes for some great people watching!" said annual Black Friday shopper and social sciences teacher Matthew Reitemeier.
Some shoppers are choosing to refrain from shopping in-person due to the risk and instead plan to shop online.
"I don't plan on Black Friday shopping for safety and health reasons," said junior Kayden Collette. "I personally rather shop online, even though online shopping can be tricky and hard, I'd rather do it for my safety, and my families as well."
Stores are taking precautions to keep their shoppers and employees safe.
"We must do a temperature check and wellness questionnaire before each shift," said Kohl's employee and music teacher Shelly Cole. "Masks must be worn at all times and we sanitize registers between each customer. Each register also has hand sanitizer and plastic barriers between the customer and the register."
Online shopping has become more common in recent years due to a spark in social media. Even before the start of the virus, department stores were facing threats from online shopping.
"It'll make Cyber Monday and other online alternatives bigger than they have the previous years," said junior Andrea Alvarez. "So we'll probably see more of a switch over than usual."
According to Alvarez, if planning to shop on Black Friday, make sure to wear your mask and follow the set guidelines.
"Be safe and be nice to the employees," Alvarez said. "We are all experiencing the pandemic together, and we should all do our part to keep others safe."