Scarves, Shoes bring Smiles over the Holiday Season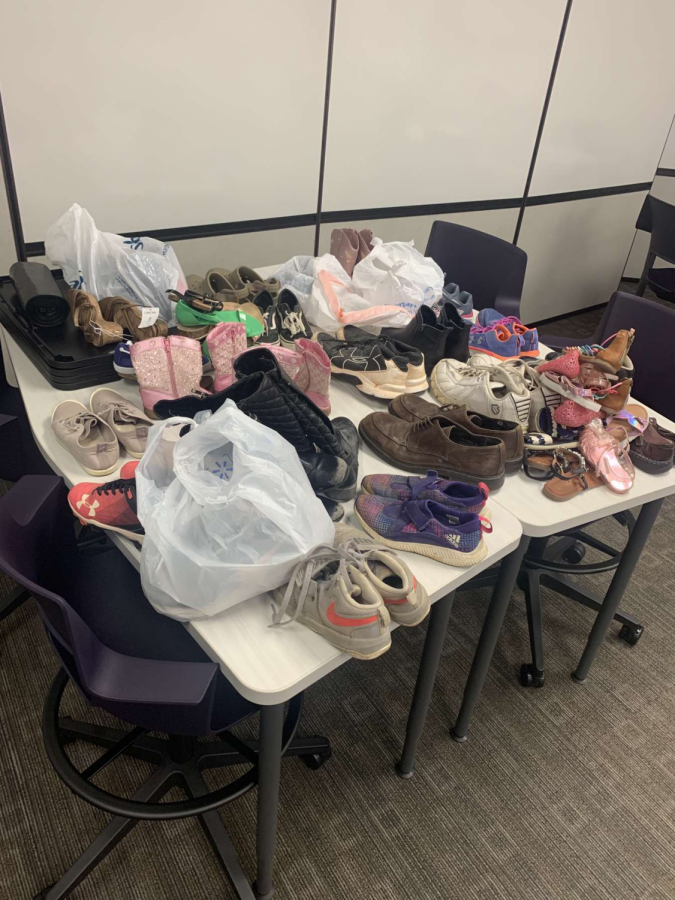 Over the holiday season, the weather gets colder and the amount of people in need grows larger. Due to COVID-19, volunteer opportunities seem scarce, but there are a few students who have gone the extra mile.
Senior Jennifer Obiesie found inspiration from her fifth-grade teacher Stephanie Damron to knit scarves for those in need. Obiesie opened up the opportunity for other students to knit for community service hours.
"I knew it was going to be hard to volunteer in-person," Obiesie said. "I did some thinking and thought this would be an easy and safe way to get service hours." 
During this time, volunteering in-person can be risky. However, Obiesie wanted the same joy of volunteering in-person to still be there. 
"It is so easy to buy a scarf and donate it," Obiesie said. "But, knitting a scarf shows that you are taking the time out of your day to show that you care, much like volunteering in-person."
Junior Sinza Thoi is one of the many students who picked up her knitting needles to lend a hand.
"I have never knitted in my life so this was my first time," Thoi said. "I learned pretty fast and it is really fun. I hope that the scarf I make can help keep someone warm and make their day."
Throughout November, the Community Connections class hosted a shoe drive.
"Mrs. Batcheler asked us if we had an infinite amount of money what kind of organization would we create," said senior Dawnyale Bruce. "I just started brainstorming random ideas and shoes came up."
According to Bruce, for the shoe drive to work, a lot of planning and class discussions were enforced. Throughout the shoe drive, the class is building a website as they want to build upon this organization in the future.
"It was important to us because we feel that children enjoy what they are doing if they like what they are wearing," Bruce said. "Kids see social status through shoes at a young age so we want to minimize that as much as we can."
The goal was to bring in 100 pairs of shoes and the class did just that. The shoes will be donated to Greater Faith Missionary Baptist Church.
"
I'm hoping this brings joy to the kids by giving them something good to focus on like Christmas instead of them having to constantly worry about what is going on"
— Layla Blankenship
On the weekend of Dec. 4 and Dec. 11, members of Key Club will be participating in the annual Agriculture Hall of Fame, Santa Express. Freshman Layla Blankenship will be volunteering as an elf handing out Christmas candies.
"I signed up for Santa Express because I think it would be fun to be an elf and see the smiles on kid's faces in this tough time we are facing," Blankenship said. "We are taking as many precautions as possible to make this happen safely but still maintain the magic of Christmas."
Similar to the entire year, Christmas will look different and Blankenship wants the kids to have as normal of a Christmas as possible.
"I'm hoping this brings joy to the kids by giving them something good to focus on like Christmas instead of them having to constantly worry about what is going on," Blankenship said.
According to Bruce, one thing all of these volunteers have in common is to give back to the community that has a special place in their hearts.
"It is honestly a great feeling to give back because living in Piper I haven't had to face hardships others have," Bruce said. "With two working parents it has been easy, but some people do not have that. To know that I am contributing to change is an awesome feeling. I hope that others can see that a small idea can go a long way, and you can make a change in your community."
About the Writer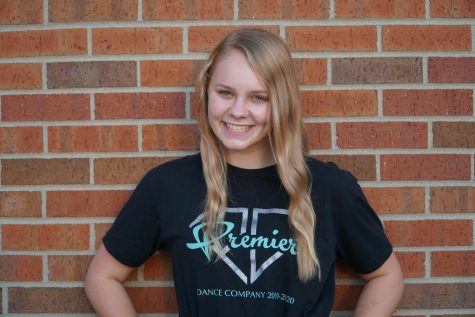 Zoey Pudenz, Managing Editor
Zoey Pudenz is a junior at Piper High School and it is her second year on staff. Pudenz participates in Piper dance team, Key Club, Student Council, NHS,...