Grapes bring special connection to Mexican heritage in New Year's tradition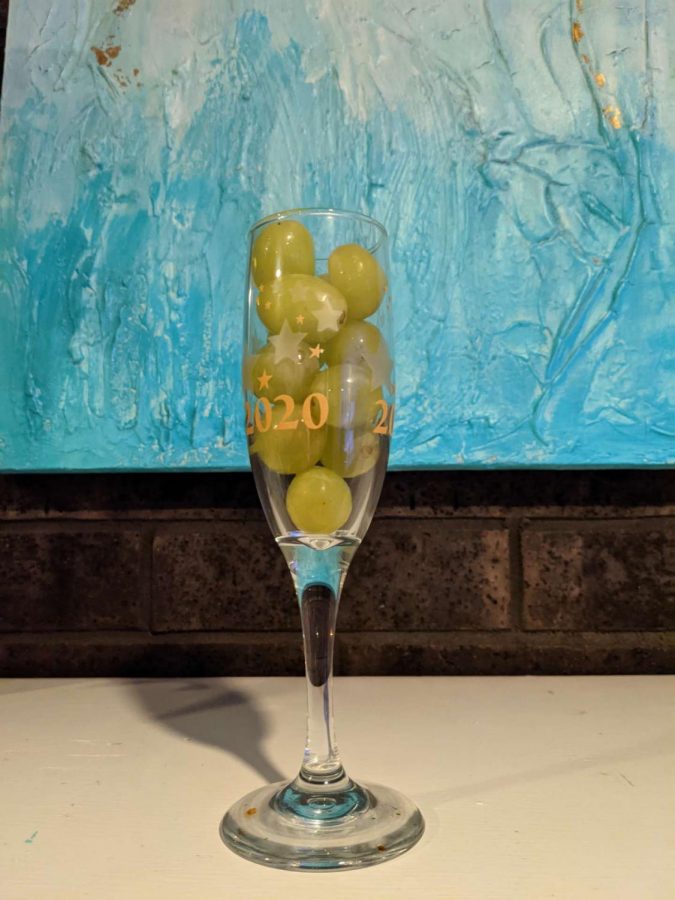 The interesting thing about traditions is everybody has different ones. For junior Andy Alvarez and her family, their tradition stems from family heritage.
"Usually over the holidays, even if it's just from Dec. 24 to Jan. 2, we try to visit our extended family back in Mexico, but with COVID-19 we obviously can't visit," Alvarez said. "We will continue to do our other New Year's traditions, but we won't be able to do them with extended family. I'm just happy we can have this special connection through tradition with our family back home, even during these unprecedented times."
Normally New Year's traditions are either eating collard greens or black-eyed peas on New Year's Day. However, for Alvarez and her family, it's grapes.
"For New Year's, we have this one specific Mexican tradition where we get these champagne flutes and we fill them up with 12 grapes," Alvarez said. Then from 11 to Midnight every five minutes, we eat a grape. When we eat a grape we say out loud, 'a wish for the New Year!'"
According to Alvarez, this has been an important and fond tradition that they have enjoyed celebrating together.
"It's always just like a nice memory because sometimes I will always lose track of the time, but we figure out that five minutes have gone past, so we all kind of reach for our champagne flutes," Alvarez said. "At the moment we come up with wishes and so it can be something stupid like, 'ah I want new socks' or something."
This, however, is not the only way Alvarez celebrates the holidays. With New Years' comes one of Alvarez's favorite seasonal dishes made with scallops and mayonnaise mixed together to be served in a casserole dish.
"We make a salad which is going to be really gross, but I like it," Alvarez said. "It's one of my favorite meals of the year, even though I know it's gross to literally everyone except the people in my family. It's a simple recipe, and it is what my family has always made."
These traditions are very important to Alvarez and are ones that she hopes to continue.
"I know that I'm going to pass it on to the new people in my life," Alvarez said. "Even if that's friends or kids. It has been such an integral part of the new year for basically my entire life and I want the people who I'm going to share my life with in the future to share that with me."