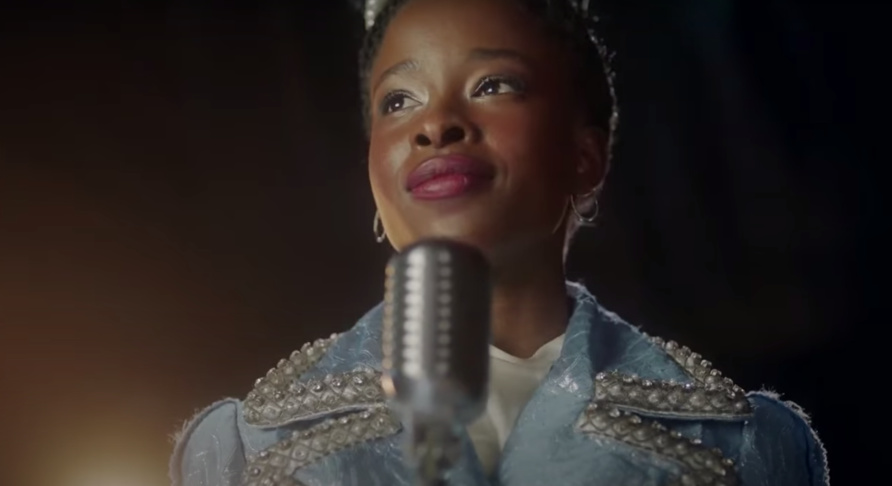 Photo courtesy of the National Football League
After reading at both the Super Bowl and Presidential Inauguration, Amanda Gorman is becoming a household name. 
The young twenty-two-year-old poet, who recently graduated from Harvard University, has had many opportunities that one can only dream of. 
"She has impacted my life by showing that anything's possible," said senior Taylor Sims. "She's performed at major events like the presidential inauguration and Super Bowl, she handled those high-pressure events with so much grace. It shows that age is just a number, and when you have hope in yourself, the sky's the limit."
Not only does her age inspire the younger generations, but she is also a person of color. Gorman is inspiring countless young, Black girls who dream of one day being a star, just like her. 
"Everything from Amanda Gorman's educational background, to her wordsmithing, to her activism, to her dark brown skin tone and her natural hair texture is impacting young black girls in a positive way," said African-American literature teacher Amber Buck. "Representation matters and when people see people achieving great things, and those people look like them, it's empowering." 
Following the Inauguration, Gorman was invited to be the first poet ever to perform at the Super Bowl. Although she was not in-person, she still did not fail to impress the nation. 
"She was nothing short of greatness," said senior Jennifer Obiesie. "The poem was great, but I wish it was longer."
Attire is a big thing whilst performing at the Super Bowl, and this was not forgotten by Gorman. 
"I'd be lying if I said I wasn't interested in seeing what she wears," Buck said. "I've always been more interested in the halftime show and the commercials than the game. I love fashion, so her outfit choice might be a look that I can steal."
"Her Super Bowl attire in my opinion was super classy, and I think she has an old soul in fact," Sims said. "It's important to let young girls know they can be confident and powerful in whatever they wear. Wearing less is ok, and being fully covered is also ok. I think no matter what she wears it doesn't change the content of what her poems are about, and she's a phenomenal woman regardless." 
Gorman has given so much hope for the future by continually accomplishing these milestones. According to Sims, she has helped young and old generations feel like they can dream big and live out those dreams.  
 "I loved her inauguration poem," Sims said. "In the middle, she talks about how a little Black girl, who descended from slaves, can actually dream to be president now, and how crazy it was that she is reciting a poem for our current President Joe Biden and Vice President Kamala Harris. I related to this so much because seeing Kamala Harris being in such a high position of power has truly given little girls out there so much hope for our future. Amanda of course has different life experiences than me, but also we still experience those same relatable feelings."