Contrasts between Remote and In-person learning arise following return to In-person model
With the spread of Covid-19, students had to face the challenges of remote learning. Now that many students are back in-person, students are adjusting to a different environment, and with that environment comes positives and negatives.
While students were learning fully remote, many had issues with time management, work load and technology issues. Senior Jennifer Guilbeaux expressed that focusing while remote was much more of a challenge than in-person.
"Being up in a desk working on my work makes me want to get my work done. But if I'm in my bed working then I'm more tempted to go to sleep," Guilbeaux said.
Some students had issues with distractions while on Zoom. One of these students is senior Tony Cobbs.
"When I was in the Zooms, my family members could be too loud or draw attention from my Zoom to them and that was very annoying," Cobbs said. "My brother was probably the most distracting person in the house because we live together, and he always came in and messed with me while I was working and that always distracted me."
Another distraction that affected many students while in remote learning is their phone.
"My phone distracted me the most by far," said senior Jill Haworth. "I constantly found myself scrolling through TikTok instead of paying attention to my classes."
Due to these distractions, many students were very excited for the opportunity to return to in-person learning.
"I prefer in-person, because it is what I have done for the majority of my life, and it is the best way for me to stay focused and not have as many distractions," Guilbeaux said. "In person learning works better for me because I can have that one-on-one with my teacher."
Similar to Guilbeaux, Cobbs prefers in-person learning because he believes that he learns more efficiently.
"I wasn't really able to learn anything on Zoom because I had no motivation to be on the Zoom. I basically had no attention span because I had no desire to do anything," Cobbs said. "In person I can stay focused on what I'm doing and make it a priority to get it done."
While many students believe that they learn better in person, some believe that remote learning should be worked into a student's weekly schedule.
"I do think that more remote learning should be worked into a regular schedule. I feel that it kind of gives students a break," Haworth said. "I also feel like online learning more closely resembles a real world work environment. Because of this, I think incorporating online learning into the regular schedule could teach students about time management and how to properly balance school with other activities."
About the Contributor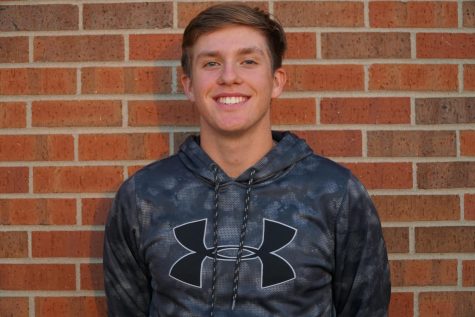 Blake Beashore, Editor-in-Chief
Blake Beashore is a senior at Piper High school and this is his third year on staff. Beashore participates in Key Club, Student Council, Dude be Nice,...