Students find expression in music
When left to isolate, you are given opportunities to find new creative ways for adaptation and coping through circumstances. Music has become a popular outlet with the rise of finding new way to express yourself
"My passion had to grow in 
order for me to make it throu
gh quarantine." said senior, Amaya Starks.  "There were so many times where I felt alone and music was the only thing that made me feel connected to something. I think my passion has grown exponentially because of quarantin
e. Quarantine made me look forward to something and that is getting back to doing what I love"
Music is definitely a language of its 
own. Everyone has a different preferred style of music they enjoy listening to or even making. 
"The type of moods created in my playlist are definitely a piece of everything," said sophomore, Kyndell Letcher. "My playlists can make you go from Happy, Sad, Anger, Focused, Calm and just whatever you want to feel!"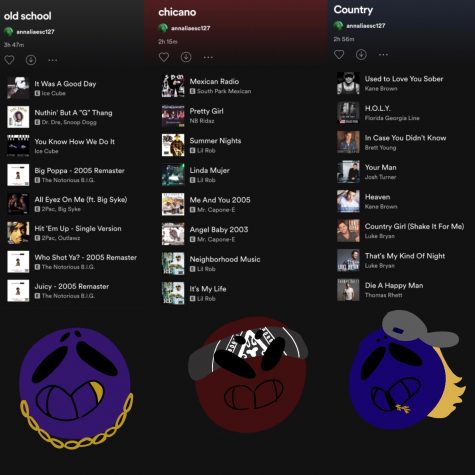 It's also known as a universal language because it brings a lot of people together while listening to it, it forms a connection from the lyrics to the instrumental. The different genres of music are like categories for the type of beat in the music. 
"Listening to lots of music and different types has kind of made me more open minded because I'm open to so many different styles." said sophomore Annalia Escalante. "I think that also goes into my daily life because it starts at music, but it can expand to anywhere else. So if I'm open in one part of my daily life, I'll most likely be open minded to something else. And I think that everyone should listen to different types of music. Because I honestly do believe that expands your mind and broadens your horizons in other parts of your daily life."
Music is something that we all grow up with and we learn about it at a very young age from listening to it with our parents and the influence of the music that they played.
"So growing up, my mom always played music in the house. When she was cleaning, cooking, on road trips, music was a really fundamental part of my life growing up," said Escalante. She agrees with the influence that music has at such a young age, "We listened to anything from old Spanish music to new Spanish music. Contrary to pop to hip hop, anything in the book really, and I think that's just affected me today because I'm open to so many styles of music, and I can find comfort in many different genres"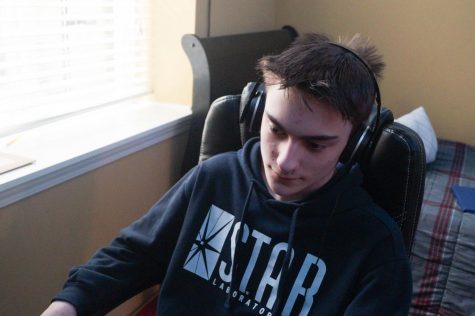 A lot of our surroundings also give us a new introduction to new music that would be liked, one popular way is from TikTok a social media platform, lots of artists have become popular through the video sharing app.
"I think the best way to find new music is to see what other people enjoy listening to, and really just being open to hearing the music taste of others," said Letcher.