"The Crew" moves through the season with playoff hopes
The baseball season has begun, and it is off to a promising start. Varsity has six wins and four losses while junior varsity has five wins, one tie, and 3 losses.
"I think that the rest of the season will end up going good and I believe that we will finish with a winning record," said junior and varsity first baseman Blake Porter. "Our defense is solid and consistent but the only thing is that we need to hit well against good teams."
None of the games have been affected so far by COVID-19. The only precaution the team is being asked to follow is to wear their masks unless they can maintain three feet of social distance.
"So far we have been very fortunate to have a healthy team," said social sciences and assistant coach Matt Reitemeier. "Our players are good about doing what they have to to keep themselves and their teammates healthy.  I really hope that it won't affect the team or our season, however, you never know. It's always a possibility."
The team had received a new head coach last year, but the season was canceled. This year is coach Daryl Graham's first official year as head coach.
"Coach Graham implemented a dive buddy system, where every player is paired up with another all season, and they are expected to be accountable for each other and push each other on the field, in the classroom, and outside of school even," Reitemeier said.
According to teammates and coaches, the team has good chemistry on and off the field.
"My favorite thing about the team this year is how everyone gets along," Porter said. "We often do things outside of practice together."
According to Reitemeier, they are very fortunate to have the skill and talent the players brought to the team this year.
"I think every team is going to be a challenge and have a speed bump in the road, but we have good talent to overcome every single team," said sophomore and junior varsity infielder Gaven Whiles.
About the Contributors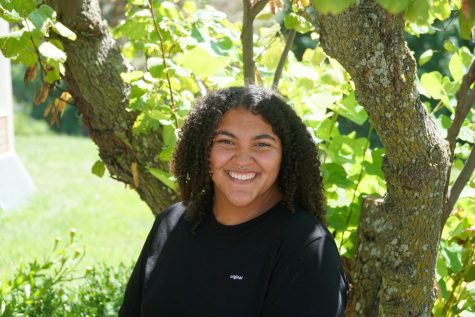 Astin Ramos, Photo Editor
Astin Ramos is a senior at Piper High school and this is her third year on staff. Ramos participates in photojournalism, and her favorite food is strawberries....