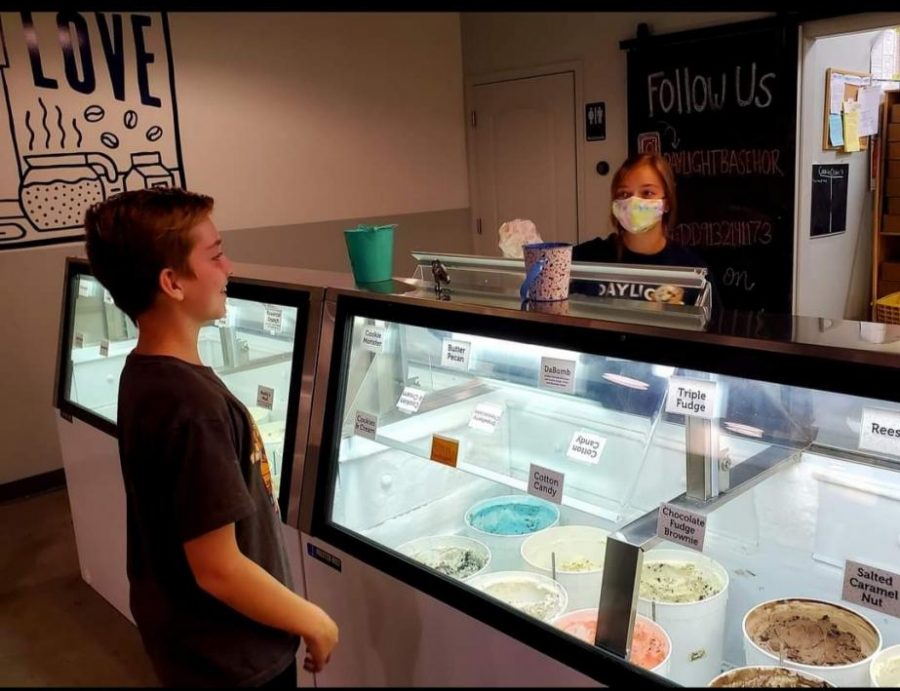 Julie Jones
As the back to school season fades away and students are swiftly moving into the year, some are left balancing their busy schedules with school, athletics and part-time jobs. While this is no easy feat for any young adult, some students have managed to balance all three.
Many students were able to pick up some jobs that allow them to take on flexible hours when they get the chance. Getting a job provides major benefits and real world experience that is needed by future employers in some cases.
Junior Madi Welker recently got a job and is getting to experience the opening of a new business during heightened COVID-19 cases and an overwhelming sports schedule.
"I tend to get really busy and it stresses me out, but I'm handling it well right now despite all the challenges I'm having to push through," Welker said. "I usually have a different priority every week, whether that's school, sports or work."
A lot of employers are starting to take into account how busy their student employees are and are allowing more freedom with their schedules to avoid overloading them.
Senior Kaycee Scott, who works at a popular coffee shop, is extremely grateful for the hours she is able to pick up and how lenient her workplace is.
"We get to put our availability in the week before so it varies. I usually pick my hours based on how stressful the upcoming week is looking with school and cheer," Scott mentioned. "It really just depends, but luckily my boss is very understanding."
Being able to work during school and an active sports season is definitely a challenging task.
"Sometimes I'll have to work early on weekends so that I can make it to film for football on Saturdays," said senior Mehiki Frazier. "After football, I plan on picking up more shifts and just focusing on school and work, so that might be less challenging- but I'll miss football for sure."
School, work, and sports are all time consuming on their own, when put together it could be difficult to balance the time spent in each area.
'I do not have to choose something to prioritize between," Frazier said. "Luckily, I have that freedom when it comes to my schedule because I get to plan it out in advance."
Continuing to work during the school year can lead to missing out on some high school highlights, and for some students that may be too big of a loss, but not for Frazier.
"It can be difficult because after practice or work I'll come home tired and just want to go to sleep, but I have to stay up and do homework. It can be pretty draining at times," Frazier said. "I do get down about missing out on the high school experience. When I get down about that, I just have to think about how sometimes you have to miss out on certain things to be successful in life."