Freshies' First Steps of Spirit Week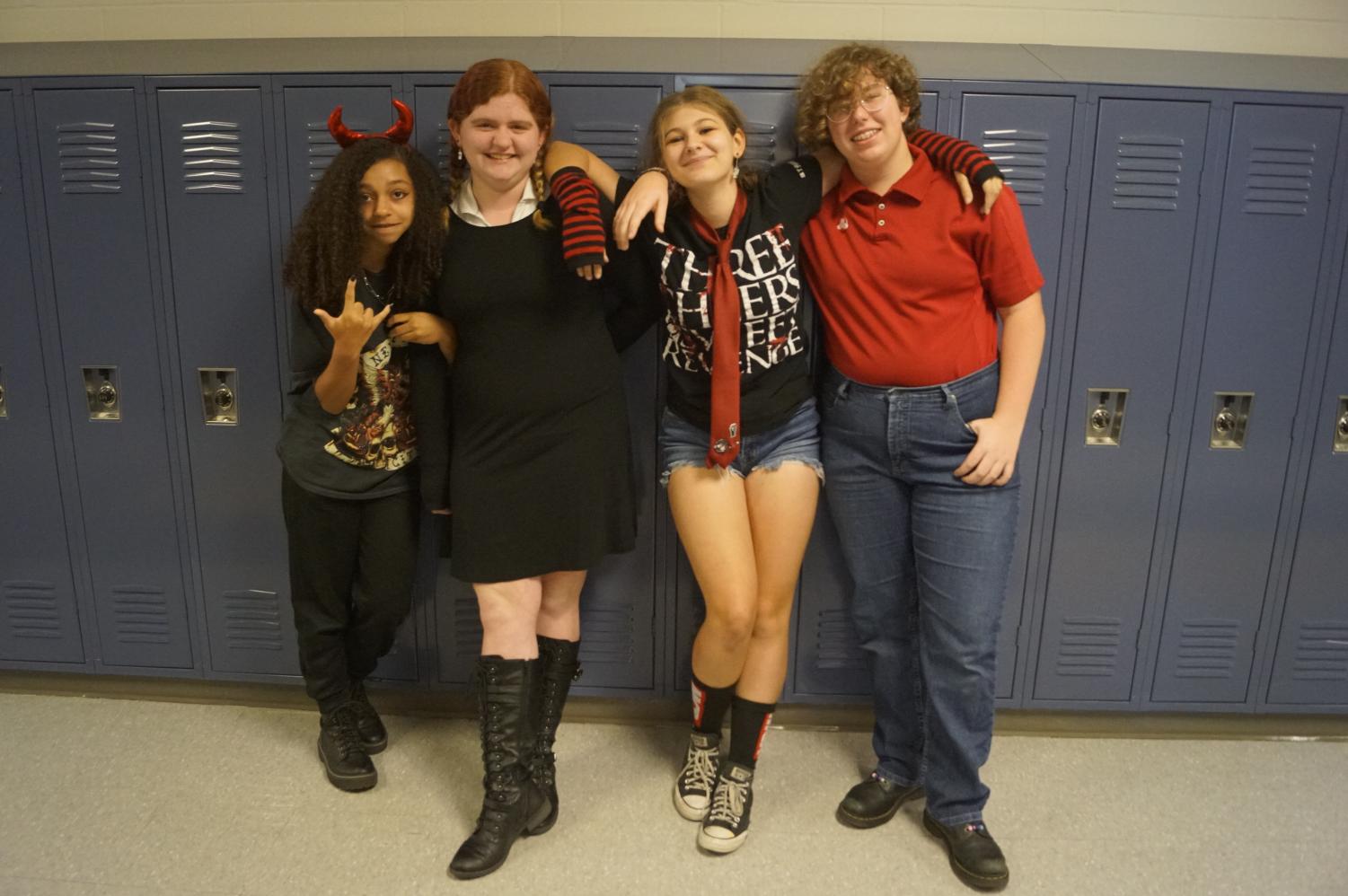 Homecoming, the first dance of the year brings many excitement to both the Piper High School's lower and upperclassmen, specifically the week leading to Homecoming– an event prime, bold, and relatively unforgettable, especially for the Freshmen. Students rack up school spirit by following the theme each Spirit Day.
Spirit Week stayed true to the Homecoming theme, Masquerade, by centering each day as a mask or unmask-ment excluding Friday, which was Masquerade colors, distinctively colors worn at Homecoming. The days are as followed:
Monday – Sleep Mask (PJ DAY) 
Tuesday – Who's Who? (TWIN DAY) 
Wednesday – Unmask your Fandom (DRESS AS SOMEONE YOU ARE A FAN OF)
Thursday – Who's Under the Mask? (DRESS AS JOB/HOBBY/SPORT) 
Friday – Class Colors (FRESHMAN: YELLOW, SOPHOMORE: GREEN, JUNIORS: RED, SENIORS: BLACK) 
Freshman Ella McGruder voiced their opinion on each day's theme. "There's different names for everyday so it's kind of confusing." 
McGruder and fellow Freshman Brooklyn Ferris agree on one thing they wish they could have had differently for their first spirit week in high school. 
"Anything but a backpack day, obviously, I think they should have done it." Unintentionally, it follows the theme, as any item used as a backpack is masked and hidden, disguised as something else. Freshmen likely wanted Anything but a Backpack Day because as 8th graders they were restricted from doing so. 
As some freshmen wished something was added to create a bit more chaos, most participated with glee with what they had. 
"It's been pretty fun planning out outfits and also getting class cup points." Freshman Hayley Barrett says. "It really helps bring out some school spirit and pride and brings us all together."
Even teachers joined in, incenting more and more students to dress up. 
"The teachers had a lot of funny outfits on, like my math teacher [Madelyn Turner] dressed up as Adam Sandler on Wednesday." 
Spirit Week wasn't just dressing up. During Advisory, fun party songs played on the speakers for all to hear and to guess to win a Donut Party. Not only was there a song competition, there was a Class Door Decoration competition where students decorate the door using the Masquerade theme for an additional prize.