The Leg Broke! – SpongeBob The Musical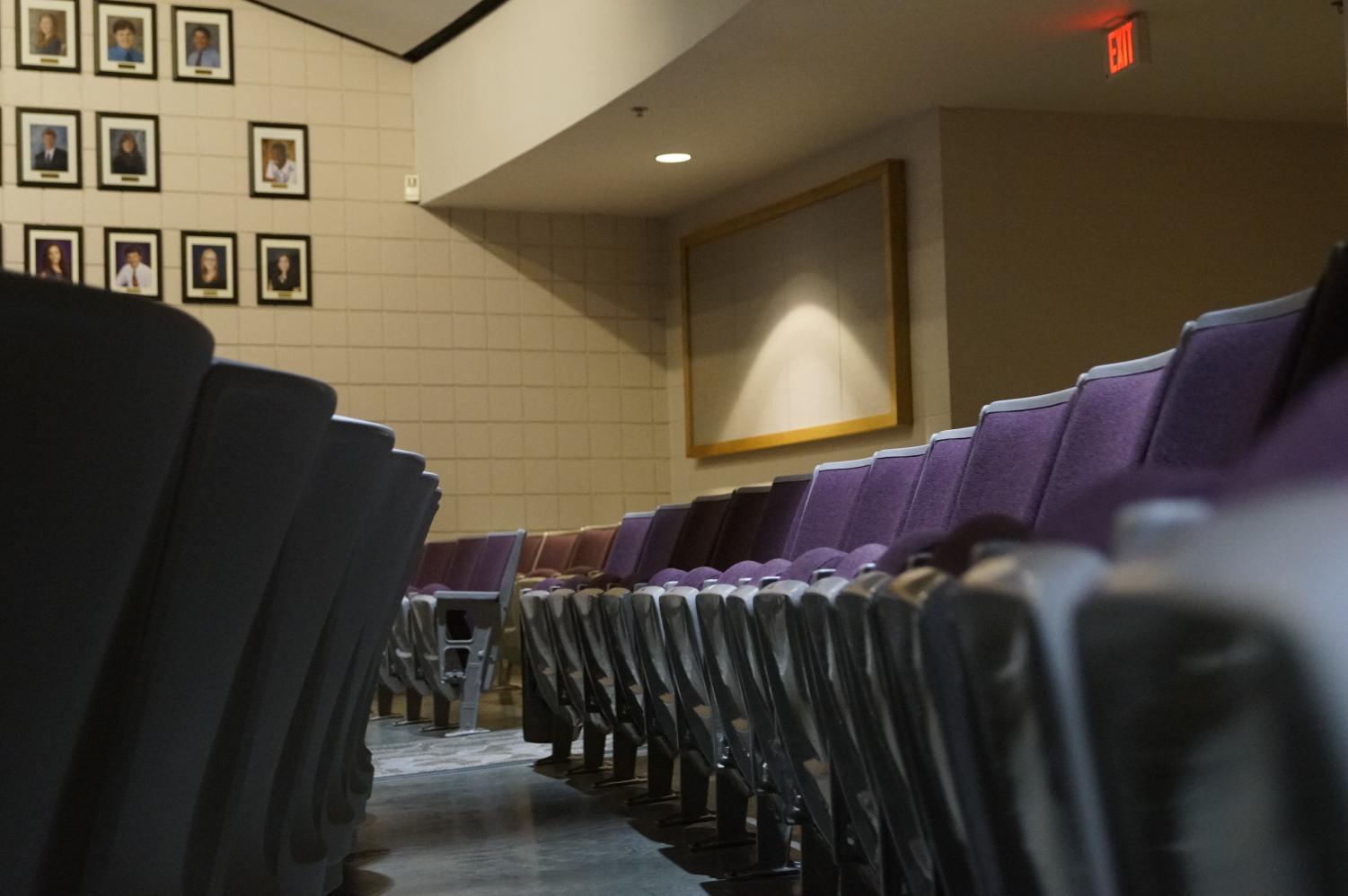 You sit in the dark auditorium, the loud chattering of excited parents and fellow students slowly starts to die down as the bright lights of the stage shine, and the curtains open to… a fourth wall break, the classic.
Directed by Piper alumni Scott Ladish, SpongeBob the Musical showcases the misadventures of the titular character, played by senior Emma Holladay, and friends as they strive to save Bikini Bottom from both a natural disaster threat, and a certain zooplankton copepod and his robot wife, played by senior Caden Blake and sophomore Arlo Minich.
"I would recommend trying out [for the musical] to anyone, it is so fun and rewarding, and you get to meet so many amazing talented people…This was my first musical so everyone else had more experience than me but they were all so supportive and patient while I was learning, especially Mrs. Cole trying to teach me to sing, bless her heart," said Blake. 
Opening night was Thursday, Nov 17, then the following Friday and Saturday were two other chances to catch the best part of the show, Patchy the Pirate, played by sophomore Pixel Marcus, at least, to the elementary students. 
"They were so excited to just be around Patchy," Marcus said. "They wanted me to win, they loved seeing me… because I got to interact with them, and so rarely do they have that level of interaction with a character that they love, so me being able to just run and be next to them made it feel like they weren't just an audience, but more of as if they were part of the musical."
A matinee took place a day before opening night, challenging the cast and crew to pull off a show-stopping performance for Piper Creek kids. 
"The kids were enthusiastic, and even tried clapping on beat during one of the last songs. It was a definite confidence booster for opening night." said Junior Denise Braithwaite who plays the Mayor of Bikini Bottom. 
Not only was the musical an educational program to train future performers, it was also a great bonding experience for all who were a part of the production. 
"I greatly enjoy theater and absolutely love the relationships I've built throughout the department…Getting ready together is really a bonding experience and it really sets the mood for the entire performance," Minich said. "I really hope the crowd loves it and sees the time and effort poured into this production."
SpongeBob the Musical was a fascinating watch, suitable for any and all, with a stunning cast and hardworking crew, and a wonderful addition to Ladish's production portfolio, as for his senior project he directed Playing Doctor in 2018 and took part in eight other shows. Indeed his expertise in this shows, as the cast and crew really broke a leg.