German foreign exchange student returns home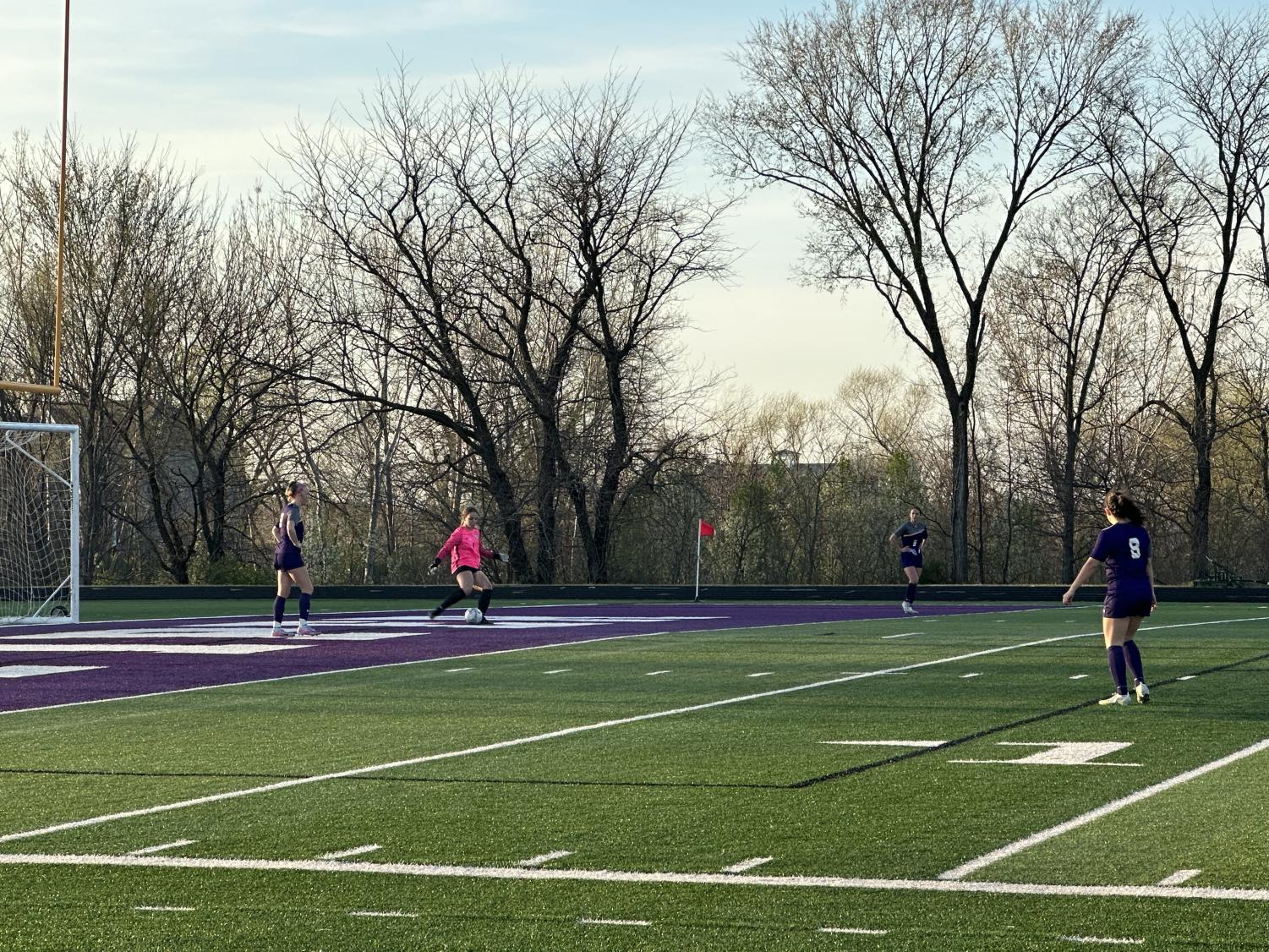 German foreign exchange student Thale Ruther returns to Germany on May 28th after spending 10 months in America.

"I leave in the morning [to fly from] Kansas City to Washington, which is a two and a half hour flight," said Ruther. "In Washington DC, I'm going on a plane to Frankfurt and in all it will be like a 24-hour trip."
According to the National Association of Foreign Student Advisers (NAFSA), about 162,000 students chose to do a foreign exchange each year before the year 2020. After 2020, only about 14,000 students have made the choice to do a foreign exchange each year.

"My choice was not spontaneous, but it wasn't like other peoples because most decide as a kid or had parents that talked about it," said Ruther. "But then when I turned 14 or 15 and Covid hit, I had a lot of time to think about it, and then I thought that doing an exchange was a very good idea."
Over the school year, Ruther was able to connect with many students here at Piper. She played goalie for the Varsity Girls Soccer team and met new friends in her classes. 
"I first became friends with Thale at this year's volleyball tryouts. Even though neither of us made it in, it was awesome to meet her," said Junior Denise Braithwaite. "She really helped me a lot this year, and I'm going to miss talking to her every other day."
Ruther completed her Junior year here at Piper, however, her credits here will not transfer to her school in Germany.
"I have to relearn basically everything from the year, because everything I learned here is not important for Germany," said Ruther. "I have to catch up a lot, especially in math because I didn't take an advanced math class in America."
While many view Ruther's return to Germany as bittersweet, they are still excited for her to return. Her family especially is ready for her to come home.

"I think I was surprised in the beginning that she considered a year abroad. Because I never even thought about a year abroad as a possibility," said Ruther's twin, Nike Ruther. "I never stopped Thale from doing the foreign exchange because it was exciting for me too. But at the moment when I had to say goodbye, I was a bit scared and sad too because I knew that I would be separated from Thale for a long time."
 
Ruther's time in America has finally come to an end. After spending almost a year of her life in America, she will return home to her family in Germany.
"When I get back, I don't think I'll feel very happy because you just left your second home," said Ruther. "You found new friends and it's very hard to understand that you're never going to see them again. And there's so many people you have these connections with. I expect a lot of happiness at first but then I'm going to experience a whole new exchange here again. I think I need at least 10 months to adjust to Germany again."