Piper shares thoughts on Chiefs' first-round pick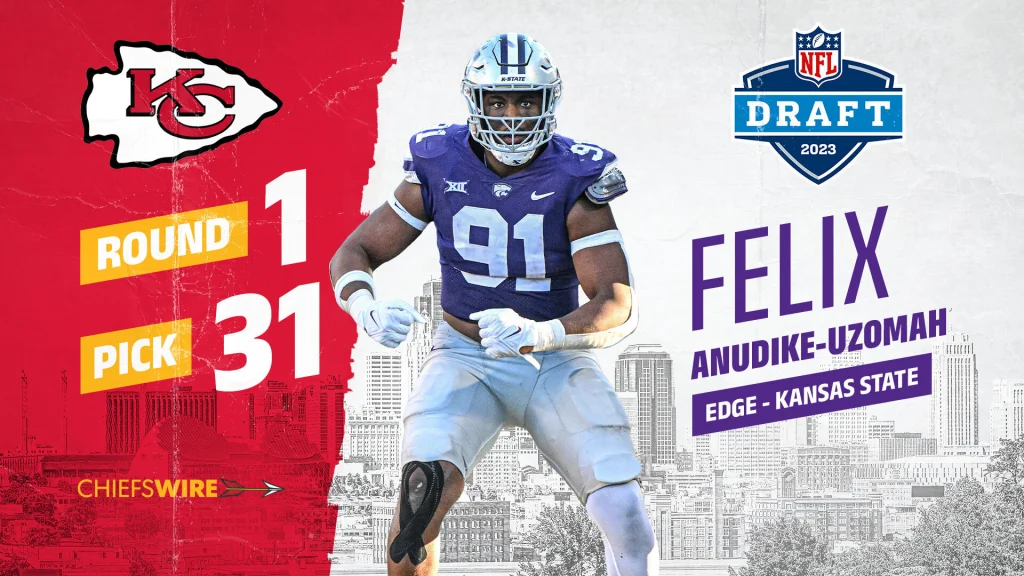 The Chiefs' drafted Felix Anudike-Uzomah in the first round, which was a surprising choice to many fans. 
"I think that it was a pretty good pick and some people are overlooking and I think it was a win," said Freshman Jacob Bruce. "He will be a big impact because they lost a lot of key players on the front 4 and it could be one of the best D-lines in the NFL."
Bruce thinks the Chiefs' drafted a good weapon in Anudike-Uzomah, while others this it was a bad choice.
"I liked it. I think it's always a good way to have an attacking defense and it'll help us," said Head Football Coach John Black.
Black thinks that it's always a good thing to bring in more weapons,  which is important considering the Chiefs' just won the Super Bowl.
"If you draft someone in the first round you always expect them to be good because you immediately want them to start and play because they are picked in the first round for a reason," said Black. "I don't know about Defensive Rookie of the Year because I haven't looked at all the other defensive guys in the draft because if a player is picked later then they aren't usually picked to be Defensive Player of the Year and there are lots of good guys in the draft."
Black thinks Anudike-Uzomah will have to be good to compete on the defensive line this year. After the Chiefs drafted George Karlaftis in the first round last year on top of already having a Defensive Player of the Year candidate Chris Jones, the Chiefs' D-line became atrocious to other offenses.
"I think that the Chiefs made a good pick and I think that he will make an impact because the D-Line is something they needed to pair with their amazing offense," said Freshman Jordan Jayne. " I could also see them getting an offensive tackle or defensive back. "
Jayne is a big fan of the Kansas City Chiefs and K-State Wildcats. He loved that Anudike-Uzomah was born in Kansas, went to Kansas State, and went to the Chiefs which he's never witnessed before. Jayne also thought that there were other guys that should've been drafted, but defensive end positions were the main goal in the first round for KC.
 "The Chiefs could have gotten Joey Porter Jr. or could have gotten Mathew Bergeron," said Jayne. "But he was a beast at K-State so I can see him being a great player. Go Chiefs and go Cats!"