Scholars Bowl members answer questions in a quiz show format
Scholars Bowl members answer a variety of questions over different topics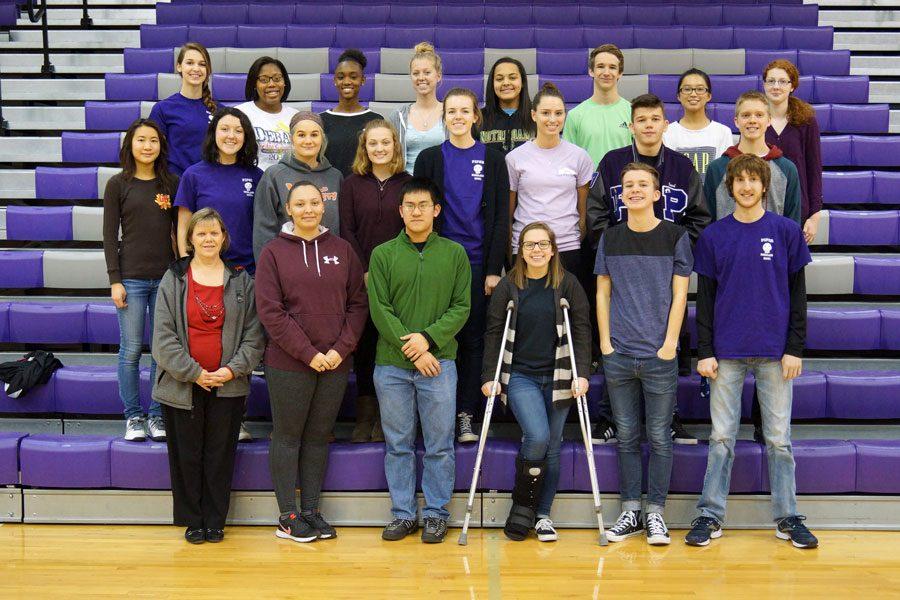 It seems like some people know all the answers when they use the app "Trivia Crack" or watch "Jeopardy," but many high school students might not know the answer if they were asked, "What exactly is Scholars Bowl?" Scholars Bowl is an activity where students compete to answer quiz questions over a variety of subjects. Scholars Bowl members compete against different schools. Anyone can join the team. Participants do not have to know the answer to every question.
There are quiz questions over language arts, social studies, math, science, world language, fine arts and even the year in review. The year-in-review questions are a variety of questions over things like the government, entertainment, technology and general news among other possible topics.
School registrar Renee Reberry who has been coaching the team is not coaching next year. Teachers Tim Leffert and Carissa Dickes will coach Scholars Bowl next year. They want to take it seriously while still having fun. Dickes and Leffert plan to have online practices along with in-person practices. That way, those who are involved in sports can participate in Scholars Bowl, too. Captains will help Dickes and Leffert with online practices.
Dickes and Leffert will hold an informational meeting once school starts in the fall for those who are interested in joining the team.
"The meets are really chill," sophomore Heather Nguyen wrote in an email. She also added that members learn a lot of new facts. Nguyen has been a member of Scholars Bowl both years in high school. She was the only freshman on the team last year.
"The most memorable moment in scholar's bowl so far has been the end of the season party we had this year," Nguyen wrote. "We answered trivia questions, had a lot of food and had a piñata. It was lit."

About the Contributors
Bel Wilcoxen, Photo Editor
Bel Wilcoxen is photo editor of the Pirates Log. She is a senior and this is her third year on staff. Bel is also co-captain of the cheer team and photo...