Sports teams at all levels use good-luck charms
Hang on for a minute...we're trying to find some more stories you might like.
In the world of sports, teams will often do anything to have good luck. This has happened recently with the Kansas City Royals who took in a supposedly lucky praying mantis they called "Rally Mantis."
According to FoxSports.com, Rally Mantis Sr. was found on August 6, when he landed on the hat of center fielder Billy Burns during a game against the Toronto Blue Jays at Kauffman Stadium. After winning that game, Rally Mantis Sr. became the team's lucky charm. The Royals ended up winning 5 out of their 6 games with Rally Mantis Sr. Burns continued to care for Rally Mantis Sr. up until August 13, when the mantis unfortunately died, which was most likely due to his age.
To the team's surprise, another praying mantis crossed their path during a game at Comerica Park in Detroit, Michigan. The team again took in the mantis, and dubbed it Rally Mantis Jr. After finding Rally Mantis Jr., the Royals swept the Detroit Tigers in a three game series for the first time since 2008. The lucky insect traveled back to Kansas City with the Royals, where they beat the Minnesota Twins. By winning against the Twins, the Royals were put back into the race for the American League wild-card.
After taking Rally Mantis Jr. to the rest of their games throughout August and early September, the Royals decided to retire the mantis so he could live the rest of his life peacefully. The Royals donated Rally Mantis Jr. to a local nature center. With the two mantises combined, the Royals won 18 of their 24 games in the month of August.
Although they might not involve insects, our football and baseball teams have lucky charms and routines similar to the Royals' Rally Mantis.
The football team always has a black Pirates flag with the skull and crossbones logo.
"On some occasions, we will carry our red flag for the historical Pirates," head football coach Chris Brindle said. "When they raised their Red Flag that meant 'no quarter' or 'no mercy.'"
As for the baseball team, superstitions are very common. According to head baseball coach Matt Reitemeier, rituals and lucky charms are taboo to even talk about. Reitemeier explained that in the past when a player was in a batting slump, they would lay their bat in the dirt and have the team kick dirt onto it to "unhex" it.
"If we were batting and there was a 2 and 2 count with 2 outs, dubbed "2's", players took off their hats and shook it in their right hands" said Reitemeier.
Often players don't wash their socks after a good game. In addition, they put their left sock and cleat on before their right sock and cleat.
"Other players have 'spit' circles where all the sunflower seeds they spit out have to land inside the circle," Reitemeier said.
About the Contributors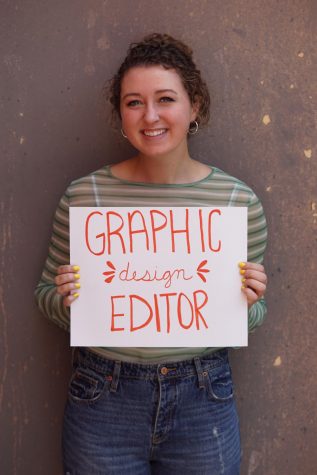 Grace Haworth, Graphic Design Editor
Grace Haworth is Graphic Design Editor on her second year on staff and is a senior at Piper High School. She plays on varsity softball and varsity bowling...