Students learn American Sign Language in new club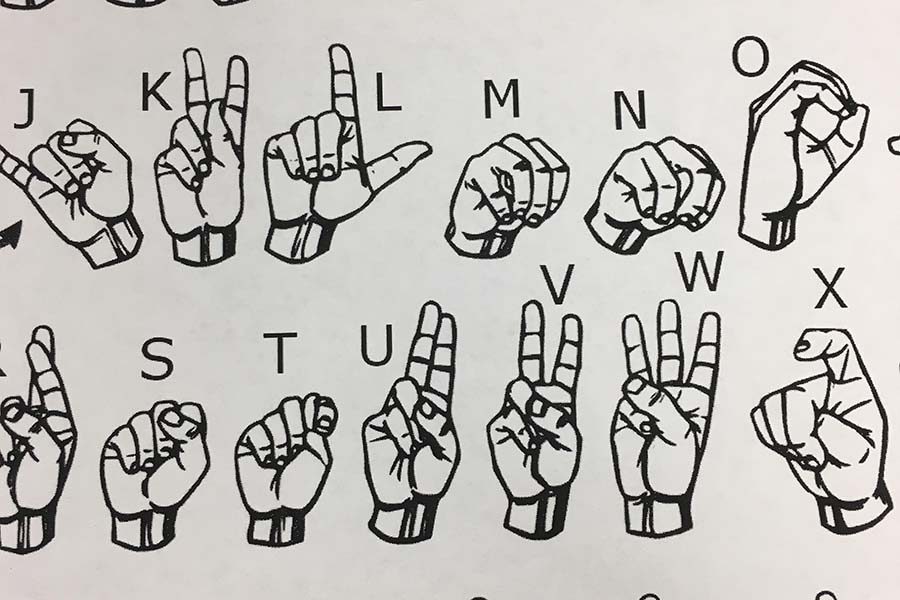 When some people want to learn a new language they choose to study one like Spanish or French. However, one group of students thought of teaching others how to use American Sign Language, and created a club for it.
Senior Kristen Warner and sophomore Andrew Telthorst found out that they both knew sign language and decided to create a club based around the language. Warner and Telthorst teach members basic phrases in American Sign Language, or ASL.
"ASL is about more than just learning sign language," Warner said. "It's about learning about the culture behind the deaf community."
The club plans on going out into the community to have conversations with people.
"It's a blast," adviser and Spanish teacher Elizabeth Schmeltzer said. "We have so much fun learning phrases."
ASL is good for more than communicating with deaf community members. Warner believes that signing can help people because it looks good on resumes and can connect people with the community.
"Signing opens the doors to new opportunities," Schmeltzer said.
During club meetings, members review what they previously learned, go over the alphabet and learn new signs and phrases.
"Learning any language is culturally enriching," Schmeltzer said.
The club meets every Tuesday after school in Room 108. Membership has gone up this year, and new members are always welcome.