Body Worlds
Hang on for a minute...we're trying to find some more stories you might like.

One of the highlights of Kansas City this year was the Body Worlds exhibit at Union Station. The exhibit lasted from May 21 to Oct. 23 and attracted people from across the state. It displayed real human cadavers to reveal the beauty and functionality of the human body.
The museum began with the development of a fetus all the way to birth. Visitors were then educated on how the bodies are preserved, which involves submerging them into a large tank of acetone.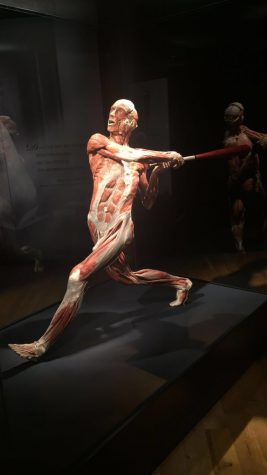 In the main part of the museum, visitors are exposed to what healthy and unhealthy organs look like and how the muscles in the human body appear during common activities. One display that I enjoyed was one of a male swinging a bat. You could see each muscle and tendon, making me realize how complex and intriguing our bodies really are. Other displays showed bodies interacting in a game of hockey as well as dancing. Each of the displays were unique and beautiful in their own way, but it was still hard for me to wrap my head around the fact that they were real human bodies. The idea did scare me a little at first but I was overcome with curiosity instead. Throughout the museum there were also doctors in lab coats who could answer any questions that you had concerning the displays, which I thought was a unique touch.
One display that really caught my attention toward the end of the museum was a human body cut longways to show the inner workings of the body. The piece taken was from the center of the body and was about an inch thick and was almost the entire length of the body. The cadaver was frozen and then sliced by a laser to reveal the inside. The brain could be clearly seen as well as the stomachs and intestine.
At the end of the museum, visitors can watch a video of the actual process the bodies go through to become a part of the museum. I personally thought that this should have been shown at the beginning to give visitors a visual of the process.
Overall I really did enjoy the museum and I felt like I learned more about humans in general and my own body. I hope the exhibit will return to the Kansas City area, and I would absolutely recommend taking a visit.

About the Writer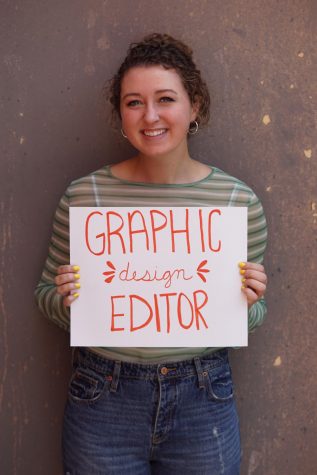 Grace Haworth, Graphic Design Editor
Grace Haworth is Graphic Design Editor on her second year on staff and is a senior at Piper High School. She plays on varsity softball and varsity bowling...